3 Coach Jobs and trainings
Here you find 3 Jobs and trainings to Coach. Add matching Coach Jobs and trainings to your saved list. Use your chance to apply for all those Jobs and trainings simultaneously. The most relevant ads are shown first.
Händlerbund Management AG
Leipzig – 15-07-2020
... Was sind meine Aufgaben? Als Coach/Trainer (m/w/d) analysierst Du die Zufriedenheit der Kunden, hinterfragst dabei die aktuellen Workflows und führst darauf aufbauend Kommunikationstrainings und Coachings für die internen Mitarbeiter [...] Ziel ist die Erreichung einer zeitgerechten, persönlichen sowie bedarfsgerechten Kommunikation im multimedialen Einsatz (Email, Chat, Telefon etc.) Was bringe ich mit? eine abgeschlossene Ausbildung zum Trainer/Coach (m/w/d) oder
Mercateo Gruppe
Köthen (Anhalt) – 06-08-2020
... Aufgaben Du übernimmst die Führung und Betreuung eines Teams von ca. 15 Mitarbeitern Du verantwortest den erfolgreichen Ablauf des operativen Tagesgeschäftes Als disziplinarische Führungskraft und Coach unterstützt Du Deine Mitarbeiter bei der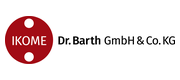 IKOME Dr. Barth GmbH und Co. KG
Leipzig – 03-08-2020
Ausbildung Steinbeis-Berater Konfliktmanagement Die Ausbildung Steinbeis-Berater Konfliktmanagement zielt auf die systematische Bearbeitung von Konflikten in Organisationen ab. Die Aufgabe des ...
Your search yields not the right results?
Make sure that there are no typing errors or apply here unsolicited
We also found 2 archived job listings matching your search criteria. If you have applied for any one of those jobs recently and you can't find the job ad above, click here to extend the search to all archived job classifieds.