2 Coach Jobs and trainings
Here you find 2 Jobs and trainings to Coach. Add matching Coach Jobs and trainings to your saved list. Use your chance to apply for all those Jobs and trainings simultaneously. The most relevant ads are shown first.
René Falk Management GmbH
Leipzig – 18-09-2019
... Unterstützung in Vollzeit. Trainer/ Coach/ Promotionjob für Softwareeinführung bei großen Automobilhersteller (m/w/d), ab November 2019 Das bieten wir: Zusammenarbeit mit einem der größten Automotive-Konzerne der Welt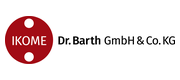 IKOME Dr. Barth GmbH und Co. KG
Leipzig – 09-12-2019
Ausbildung Steinbeis-Berater Konfliktmanagement Die Ausbildung Steinbeis-Berater Konfliktmanagement zielt auf die systematische Bearbeitung von Konflikten in Organisationen ab. Die Aufgabe des ...
Your search yields not the right results?
Make sure that there are no typing errors or apply here unsolicited