2 Organisation Jobs and trainings
Here you find 2 Jobs and trainings to Organisation. Add matching Organisation Jobs and trainings to your saved list. Use your chance to apply for all those Jobs and trainings simultaneously. The most relevant ads are shown first.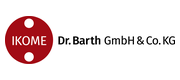 IKOME Dr. Barth GmbH und Co. KG
Leipzig – 17-02-2020
... Ausbildung Mediator BM® . Organisation & Interkulturelles Zertifizierte, berufsbegleitende Ausbildung nach den Rahmenbedingungen des Mediationsgesetzes und den Standards des Bundesverbandes Mediation (BM®)im Umfang von 200 Stunden [...] Modul 6: Interkulturelle Mediation Modul 7: Mediation in Gruppen & Teams / Organisation Modul 8: Praxistransfer & Projektentwicklung/ Kolloquium Leistungsnachweise und Abschlussprüfung dokumentierte Anwesenheit von mindestens 80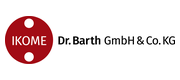 IKOME Dr. Barth GmbH und Co. KG
Leipzig – 17-02-2020
... . die Organisation in Ihrem Aufbau und Ablauf zu analysieren, Prozessschritte zu entwickeln und abschließend eine Plattform zu schaffen, in der die Organisation für sich selbst ein Konfliktmanagementsystem entwickelt und selber über den Umgang mit [...] Konflikten entscheidet. Die Basis ist dabei das Unternehmen bzw. die Organisation. Mit Hilfe von Interventionsmöglichkeiten wie Werkzeuge zur Umsetzung von Konfliktmanagementsystemen (Fragetechniken, Instrumente usw.), der Prozesssteuerung und
Your search yields not the right results?
Make sure that there are no typing errors or apply here unsolicited
We also found 5 archived job listings matching your search criteria. If you have applied for any one of those jobs recently and you can't find the job ad above, click here to extend the search to all archived job classifieds.