(Senior) PHP Webentwickler (m/w/d) für Business-Anwendungen in Leipzig
Leipzig

Please apply here on "OFFICEmitte.de" with the "Apply Now" link/button at the top right.

PHP ist genau Dein Ding? Du arbeitest gern selbstständig, mit viel Gestaltungsspielraum und wünschst Dir außerdem ein lustiges Arbeitsteam? Dann bist Du beim Händlerbund genau richtig. Für spannende und herausfordernde Aufgaben an unserem Hauptsitz in Leipzig suchen wir Webentwickler/innen aus Leidenschaft!

Wenn Du gemeinsam mit uns zukunftsweisende Projekte zum Erfolg führen willst und voller Ideen steckst, dann bewirb Dich gleich!
Was sind meine Aufgaben?
Du konzipierst und entwickelst selbst Webseiten und Webanwendungen mit PHP
Du entwickelst im Team anspruchsvolle PHP-Webanwendungen weiter
Was bringe ich mit?
Du hast mindestens 5 Jahre Erfahrung in der Softwareentwicklung
Du verfügst über Kenntnisse in der Entwicklung datenbankbasierter Web-Anwendungen
Du hast sehr gute Kenntnisse in PHP
Du hast Kenntnisse im Umgang mit MySQL, MS-SQL oder einen anderen relationalen Datenbank
Du hast gute Sprachkenntnisse in Deutsch und Englisch
Du bringst gern Deine Ideen ein und legst Wert auf gute Stimmung im Team
Was erwartet mich?
viele Freiräume im Arbeitsalltag
attraktive Entwicklungsperspektiven
ein sympathisches Team, das offen für Deine Ideen ist
Kaffee-Flatrate, Süßigkeiten, Kickertisch, Obst, Tischtennis uvm.
verschiedene Team-Events
Wie bewerbe ich mich?
Nutze die Möglichkeit dich online über unser Bewerbungsformular zu bewerben. Falls du Fragen zu diesem Stellenangebot hast, wende dich bitte an: Felix Schumacher, Head of Human Resources. E-Mail: job@haendlerbund.de
Brief profile of Händlerbund Management AG
Der Händlerbund ist ein 360° E-Commerce-Netzwerk. Mit seinen über 80.000 Mitgliedern und Service-Partnern unterstützt er Händler aus ganz Europa bei der Professionalisierung. Die rechtliche Absicherung und Beratung von Onlinehändlern wird durch Unterstützung im Kundenservice, Marketing und Verkauf, Fulfillment sowie ein breites Angebot an Weiterbildungen, Events, News u.v.m. ergänzt. Aufgrund der rasanten Entwicklung des E-Commerce wurde der Händlerbund in kürzester Zeit zu Europas größtem Onlinehandelsverband.
Über die Förderung des Erfahrungsaustausches und der Vernetzung hinaus garantiert der Händlerbund mit seinen verschiedenen Leistungspaketen einen umfassenden Rechtsschutz für Online-Shop-, Plattform- und Website-Betreiber durch spezialisierte Rechtsanwälte. Hinter diesem Erfolg steht ein fachlich exzellent ausgebildetes, persönlich überzeugendes und leistungsbereites Team, das Spaß an der Arbeit und Lust auf Weiterentwicklung hat. Ganz gleich, ob jung oder junggeblieben: Unsere Mitarbeiter zeichnet ein hohes Maß an Eigenverantwortung, Professionalität, Kreativität und Teamgeist aus.
Spitzenleistungen in der Rechtsberatung werden durch motivierte und ehrgeizige Mitarbeiter möglich. Unseren Teamgeist und unsere Innovationsfähigkeit erhalten wir, indem wir die nötigen Freiräume zum Denken schaffen.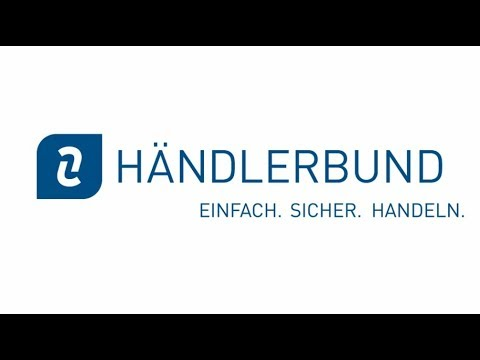 Publication date: 15-08-2019