Marketing-Abteilung: Senior SEA-Manager (m/w/d) in Leipzig
Leipzig

Please apply here on "OFFICEmitte.de" with the "Apply Now" link/button at the top right.

Suchmaschinenwerbung ist für dich kein Fremdwort und dein Herz schlägt für ansprechendes Marketing? Dann werde Teil vom Händlerbund, dem 360° E-Commerce-Netzwerk! Für den Ausbau unseres SellerBoost-Teams suchen wir am Standort Leipzig zum nächstmöglichen Zeitpunkt einen Senior SEA-Manager (m/w/d). In dieser Position führst du verschiedene SEA-Kampagnen durch und arbeitest an ihrer Optimierung. Dabei trägst du auch die Budget- und Umsatzverantwortung der betreuten Kampagnen.
Was sind meine Aufgaben?
Strategische Konzeption, Umsetzung, Analyse und stetige Optimierung aller Performance-Kanäle deiner Projekte
Eigenverantwortliche Betreuung der AdWords- und Bing-Accounts sowie weiterer Performance Marketing Kampagnen (Facebook-, Instagram-, LinkedIn)
Beobachtung und Auswertung des Marktes und Wettbewerbs
Budget- und Projektverantwortung der betreuten Kanäle
Kampagnendokumentation und Erstellung von Reportings und Präsentationen
Fachliche Ausbildung unserer Nachwuchskräfte
Was bringe ich mit?
Abgeschlossenes Studium, gern in BWL, Marketing, Kommunikation oder eine vergleichbare Qualifikation
Mindestens 3 Jahre Berufserfahrung im Management von SEA-Kampagnen bei Google und Bing sowie Social Media Ads
Technisches Verständnis, um bei der Weiterentwicklung unseres internen Tracking-Systems mitzuwirken
Umgang mit Tools wie bspw. Google Ads, Bing Ads, Search Ads 360, YouTube, Google Analytics, Google Search Console, etc.
Begeisterung für neue Technologien und innovative Werbeformen
Sehr gute analytische Fähigkeiten mit einem ausgeprägten Zahlenverständnis und Interpretationsvermögen
Hohes Verständnis der Online Marketing Kanäle, deren KPIs und Einflussfaktoren
Was erwartet mich?
eine spannende und abwechslungsreiche Tätigkeit im modernen Arbeitsumfeld
ein sympathisches, innovatives und offenes Team
eine sehr gute Einarbeitungsphase
ein helfendes Team, welches sein Wissen sehr gern teilt
ein ausgeprägtes WIR-Gefühl im Team
tatkräftige Unterstützung bei der Umsetzung deiner Aufgaben
Verantwortung und Freiräume im jeweiligen Arbeitsbereich
flache Hierarchien mit kurzen Entscheidungswegen
Getränke, Obst, Sport, Teamevents, Job-Ticket
Unterstützung bei deiner Rentenvorsorge
Wie bewerbe ich mich?
Nutze die Möglichkeit dich online über unser Bewerbungsformular zu bewerben. Falls du Fragen zu diesem Stellenangebot hast, wende dich bitte an: Felix Schumacher, Head of Human Resources, per E-Mail job@haendlerbund.de
Brief profile of Händlerbund Management AG
Der Händlerbund ist ein 360° E-Commerce-Netzwerk. Mit seinen über 80.000 Mitgliedern und Service-Partnern unterstützt er Händler aus ganz Europa bei der Professionalisierung. Die rechtliche Absicherung und Beratung von Onlinehändlern wird durch Unterstützung im Kundenservice, Marketing und Verkauf, Fulfillment sowie ein breites Angebot an Weiterbildungen, Events, News u.v.m. ergänzt. Aufgrund der rasanten Entwicklung des E-Commerce wurde der Händlerbund in kürzester Zeit zu Europas größtem Onlinehandelsverband.
Über die Förderung des Erfahrungsaustausches und der Vernetzung hinaus garantiert der Händlerbund mit seinen verschiedenen Leistungspaketen einen umfassenden Rechtsschutz für Online-Shop-, Plattform- und Website-Betreiber durch spezialisierte Rechtsanwälte. Hinter diesem Erfolg steht ein fachlich exzellent ausgebildetes, persönlich überzeugendes und leistungsbereites Team, das Spaß an der Arbeit und Lust auf Weiterentwicklung hat. Ganz gleich, ob jung oder junggeblieben: Unsere Mitarbeiter zeichnet ein hohes Maß an Eigenverantwortung, Professionalität, Kreativität und Teamgeist aus.
Spitzenleistungen in der Rechtsberatung werden durch motivierte und ehrgeizige Mitarbeiter möglich. Unseren Teamgeist und unsere Innovationsfähigkeit erhalten wir, indem wir die nötigen Freiräume zum Denken schaffen.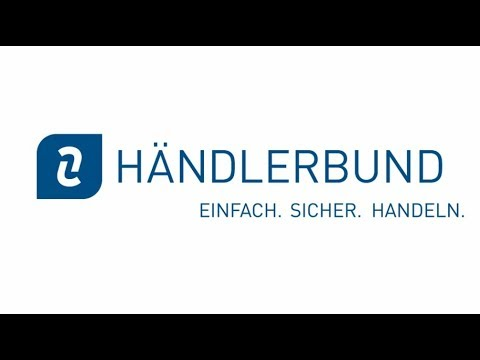 Publication date: 28-08-2019