iSAX präsentiert sich auf der Hannover Messe 2018
Tue, 10 Apr 2018 08:58:15 +0200
Auf dem Gemeinschaftsstand der Smart Electronic Factory in Halle 7 am Stand D26 zeigt iSAX, wie neue IIoT-Lösungen gewinnbringend in Produktion, Intralogistik und Instandhaltung eingesetzt werden können. Neben der Demonstration verschiedener Live-Showcases informieren und beraten iSAX-Experten zu
• technischer System- und Datenintegration,
• intelligenter, vorausschauender Datenanalyse,
• mitarbeiterindividuellen Assistenzsystemen zur Prozessführung und
• Lösungen zum Nachrüsten von Maschinen und Anlagen (Retrofit / Edge IoT).
Wir freuen uns auf Ihren Besuch.
23. bis 27. April 2018
Halle 7 / Stand D 26 (Gemeinschaftsstand der Smart Eletronic Factory)
Downloads:
---
Other current blog posts of the organization
iSAX GmbH & Co. KG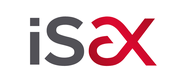 iSAX ist ein professioneller IT-Dienstleister mit Sitz in Dresden und unterstützt seine Kunden bei den Herausforderungen der digitalen Transformation. Die intelligente Vernetzung von Menschen, Systemen und Maschinen beim Kunden basiert auf langjähriger Erfahrung in Mikroelektronik und anderen Branchen. Neben der Automatisierung von Informations- und Materialflüssen bietet iSAX Konzeption, Bereitstellung und Betrieb komplexer IT-Architekturen an. Seit 1998 überzeugen passende Lösungen für Produktion, Logistik und IT. Kontaktieren Sie uns. iSAX bringt Sie voran.