Mitarbeiterempfehlungsprogramme auch für KMU sinnvoll
Fri, 09 Nov 2018 14:28:20 +0100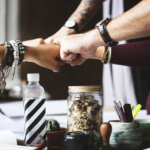 Mitarbeiterempfehlungsprogramme sind keine neue Erfindung sondern haben ihre Wurzeln schon tief in der Geschichte. Die Heuer bei der Seefahrt funktionierte damals in den Kneipen am Hafen wunderbar. Die Matrosen erzählten sich gegenseitig von den Fahrten und Jobs auf dem Meer. Später kam der Heuerbass im Auftrag des Kapitäns zu den Matrosen und warb sie direkt …
"Mitarbeiterempfehlungsprogramme auch für KMU sinnvoll" weiterlesen
Den kompletten Beitrag des Fachkräftesicherer finden Sie unter Mitarbeiterempfehlungsprogramme auch für KMU sinnvoll und können dort ihre Meinung 'sagen' und Wünsche äußern.
---
Other current blog posts of the organization
familienfreund KG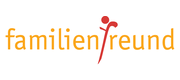 Die familienfreund KG versteht sich seit der Gründung im Mai 2006 als zentraler Ansprechpartner für alle Fragen der Mitarbeitenden und deren Angehörigen. Als Serviceunternehmen für die Vereinbarkeit von Beruf und Familie ist die familienfreund KG gern verlängerte Werkbank der Personalabteilung und Geschäftsleitung. Neben der Neuentwicklung und Umsetzung von mitarbeiterunterstützenden Vorhaben und Angeboten bietet das Spezialistenteam weitere Leistungen zur Unterstützung der Mitarbeiterfreundlichkeit und damit auch zur Mitarbeiterbindung.