Von der Parthe an die Havel: Umzug nach Berlin
Thu, 05 Sep 2019 10:46:43 +0200
Den Arbeitgeber zu wechseln, das große Abenteuer mit einem Umzug nach Berlin zu wagen, wäre für viele ArbeitnehmerInnen nicht so einfach vorstellbar. Raus aus einer Großstadt in eine noch viel größere, um glücklich und leidenschaftlich seinem Traumjob auszuüben?! Es gibt Fachkräfte, die sich beruflich noch jede Menge solcher Wünsche erfüllen wollen. Weil Sie am Ende Ihren Job bei dem einen Wunscharbeitgeber haben wollen und das um jeden Preis. Berlin ist nicht nur die Hauptstadt Deutschlands und Regierungssitz sondern auch pulsierende Lebensader und Metropole. Es boomt an jeder Ecke, es gibt den Gründergeist und Berlin wächst.
Leseempfehlungen und Kommentare sind online unter dem Beitrag Von der Parthe an die Havel: Umzug nach Berlin verfügbar.
---
Other current blog posts of the organization
familienfreund KG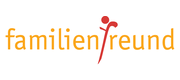 Die familienfreund KG versteht sich seit der Gründung im Mai 2006 als zentraler Ansprechpartner für alle Fragen der Mitarbeitenden und deren Angehörigen. Als Serviceunternehmen für die Vereinbarkeit von Beruf und Familie ist die familienfreund KG gern verlängerte Werkbank der Personalabteilung und Geschäftsleitung. Neben der Neuentwicklung und Umsetzung von mitarbeiterunterstützenden Vorhaben und Angeboten bietet das Spezialistenteam weitere Leistungen zur Unterstützung der Mitarbeiterfreundlichkeit und damit auch zur Mitarbeiterbindung.