3 Altenburg Jobs and trainings
Here you find 3 Jobs and trainings to Altenburg. Add matching Altenburg Jobs and trainings to your saved list. Use your chance to apply for all those Jobs and trainings simultaneously. The most relevant ads are shown first.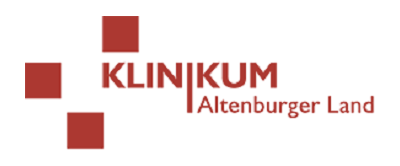 Klinikum Altenburger Land GmbH
14 days ago
Professional
Altenburg
Wir freuen uns auf Ihre Bewerbung alsMitarbeiter im Krankenhaus für die Patientenabrechnung (m/w/d) Freuen Sie sich auf eine abwechslungsreiche und verantwortungsvolle Tätigkeit in Teilzeit mit 87,...
Altenburg,
Bürokauffrau
,
Bürokaufmann
,
Buchhaltung
,
Fibu
,
Abrechner
,
Sachbearbeiter
,
Krankenhaus
,
Klinikum
,
Teilzeit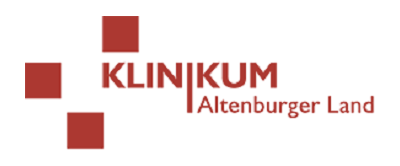 Klinikum Altenburger Land GmbH
9 days ago
Internship
Schmölln
... Arbeitgeber von Altenburg, abwechslungsreiche Projekte, das vielfältige Tagesgeschäft und insbesondere die Aufgaben des operativen Personalmanagements kennen. Sie erhalten Einblicke in die administrativen Aufgaben der Personalbetreuung. Sie erwerben
Altenburg,
Praktikum
,
Studium
,
Personalmanagement
,
HR
,
Gesundheitsmanagememt
,
Pflichtpraktikum
,
Krankenhaus
,
Schmölln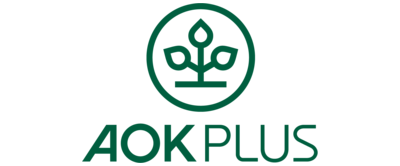 AOK PLUS - Die Gesundheitskasse für S...
5 days ago
Apprenticeship
Altenburg
Flexible hours
1.142 € - 1.331 € monthly
up to 30 days of vacation
So sieht deine Mission Gesundheit bei uns aus Kaufleute im Gesundheitswesen (m/w/d) sind kompetente Ansprechpartner für all unsere Kunden/-innen, ob Student/-in, Eltern, Arzt oder Krankenhaus. Du ...
Ausbildung
,
Kaufmann
,
Kauffrau
,
Auszubildender
,
Gesundheitswesen
,
Sozialversicherung
,
Ausbildungsberuf
,
Azubi
Your search yields not the right results?
Make sure that there are no typing errors or apply here unsolicited
We also found 5 archived job listings matching your search criteria. If you have applied for any one of those jobs recently and you can't find the job ad above, click here to extend the search to all archived job classifieds.