3 Produktmanagement Jobs or Internships in Halle
Here you find 3 Jobs and trainings to Produktmanagement in Halle. Add matching Produktmanagement Jobs and trainings in Halle to your saved list. Use your chance to apply for all those Jobs and trainings simultaneously. The most relevant ads are shown first.
Hanwha Q CELLS GmbH
Bitterfeld-Wolfen
29-03-2022
... Schulungen und leisten internen sowie externen Support. Sie bereiten Schulungsmaterialien in Zusammenarbeit mit Produktmanagement, Marketing und Vertrieb auf. Sie weisen neue Mitarbeitende in das Produktumfeld ein. Sie sind verantwortlich für die [...] Beratung und Einweisung von Anwender:innen, dem Vertrieb und dem Produktmanagement. Sie erkennen Schulungsbedarfe und steuern daraus folgende Schulungsmaßnahmen und Coachings. Sie sind die Schnittstelle zu Produktmanagement, Marketing und Vertrieb
Produktmanagement,
Photovoltaik
,
Solar
,
Produktmanager
,
Training
,
Education
,
Weiterbildung
,
Schulung
Hanwha Q CELLS GmbH
Bitterfeld-Wolfen
05-08-2021
... sind die zentrale Schnittstelle zu allen kundennahen Bereichen und direkter Ansprechpartner für Key Account Management, Buchhaltung, Sales Planning, Logistik, Materialwirtschaft, Produktmanagement & System Solution. Sie sind verantwortlich für
Solar
,
Photovoltaik
,
Specialist
,
Inside Sales Management
,
Vertriebsinnendienst
,
Export
,
Logistik
,
Vertrieb
,
Sales
,
Verkauf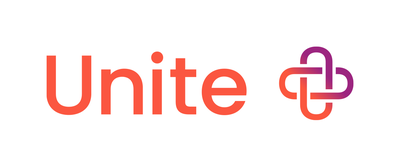 Unite
Remote
6 days ago
... eng mit Kolleg*innen aus anderen Vertriebsteams sowie dem Anbieter-, Partner- und Produktmanagement zusammen. Das ist dein Job Verantwortung übernehmen: Du verantwortest ein Kundenportfolio internationaler Konzerne und entsprechende [...] , Wertschöpfungspartner und interne Funktionen wie Partner-, Anbieter- und Produktmanagement Das bringst du mit Umfangreiche Erfahrung: Du verfügst über fundierte Erfahrungen im Top-Down Business-Vertrieb sowie gute Kenntnisse der
Mercateo
,
B2B
,
Softwarelösungen
,
Projektmanagement
,
Manager
,
Projekte
,
Prozesse
,
Prozesskosten
,
Digitalisierung
,
Plattformökonomie
Your search yields not the right results?
Make sure that there are no typing errors or apply here unsolicited
We also found 5 archived job listings matching your search criteria. If you have applied for any one of those jobs recently and you can't find the job ad above, click here to extend the search to all archived job classifieds.