Steuerberater (m/w/d) E-Commerce in Leipzig
Leipzig

Please apply here on "OFFICEmitte.de" with the "Apply Now" link/button at the top right.

Für den Aufbau einer neuen Business Unit in der Händlerbund Gruppe in Leipzig und zur Ergänzung unseres Produktportfolios, suchen wir einen engagierten Steuerberater (m/w/d), der innovativ mitgestalten möchte und unsere Mitglieder zu allen steuerlichen Belangen in der Welt des E-Commerce beraten kann.
Was sind meine Aufgaben?
Führung und Ausbau der bestehenden Mandate im überwiegend mittelständischen Bereich mit Schwerpunkt auf E-Commerce 
Steuerliche und betriebswirtschaftliche Beratung der Mandanten auf höchstem fachlichem Niveau
Eigenständige Erstellung von Jahresabschlüssen inkl. der dazugehörigen Steuererklärungen
Führen von Einspruchsverfahren und Mitwirkung bei Klageverfahren


Was bringe ich mit?
Erfolgreich abgelegtes Steuerberaterexamen und mindestens 5 Jahre Berufserfahrung als Steuerberater (m/w/d) mit Schwerpunkt Steuergestaltungsberatung mittelständischer Mandate
Fundierte Erfahrung bei der Erstellung von Jahresabschlüssen und Steuererklärungen
Erfahrung im Bereich Handel oder E-Commerce 
Analytisches Denkvermögen und Problemlösungskompetenz
Kommunikationsstärke, Eigeninitiative und Einsatzbereitschaft
Was erwartet mich?
Ein sehr innovatives, modernes Unternehmen - Vorreiter und Spezialist im E-Commerce
Eine offene, dynamische und kollegiale Unternehmenskultur, in der Engagement und Eigeninitiative gelebt wird
Weiterbildungen und Gestaltungsfreiraum für eigene Ideen
Work-Life-Balance - unter anderem kostenfreies Fitnessstudio und Freizeit Area 
Flexible Arbeitszeitgestaltung und die Möglichkeit, im Homeoffice zu arbeiten
Jeden Tag frisches Obst, Gemüse und Getränke wie Kaffee, Kakao und Wasser 
Teamevents, Gesundheitsvorsorge mit verschiedenen Sportkursen, ein LVB Job Ticket und betriebliche Altersvorsorge 
Wie bewerbe ich mich?
Nutze die Möglichkeit dich online über unser Bewerbungsformular zu bewerben. Falls du Fragen zu diesem Stellenangebot hast, wende dich bitte an: Felix Schumacher, Head of Human Resources, per E-Mail job@haendlerbund.de .
Brief profile of Händlerbund Management AG
Der Händlerbund ist ein 360° E-Commerce-Netzwerk. Mit seinen über 80.000 Mitgliedern und Service-Partnern unterstützt er Händler aus ganz Europa bei der Professionalisierung. Die rechtliche Absicherung und Beratung von Onlinehändlern wird durch Unterstützung im Kundenservice, Marketing und Verkauf, Fulfillment sowie ein breites Angebot an Weiterbildungen, Events, News u.v.m. ergänzt. Aufgrund der rasanten Entwicklung des E-Commerce wurde der Händlerbund in kürzester Zeit zu Europas größtem Onlinehandelsverband.
Über die Förderung des Erfahrungsaustausches und der Vernetzung hinaus garantiert der Händlerbund mit seinen verschiedenen Leistungspaketen einen umfassenden Rechtsschutz für Online-Shop-, Plattform- und Website-Betreiber durch spezialisierte Rechtsanwälte. Hinter diesem Erfolg steht ein fachlich exzellent ausgebildetes, persönlich überzeugendes und leistungsbereites Team, das Spaß an der Arbeit und Lust auf Weiterentwicklung hat. Ganz gleich, ob jung oder junggeblieben: Unsere Mitarbeiter zeichnet ein hohes Maß an Eigenverantwortung, Professionalität, Kreativität und Teamgeist aus.
Spitzenleistungen in der Rechtsberatung werden durch motivierte und ehrgeizige Mitarbeiter möglich. Unseren Teamgeist und unsere Innovationsfähigkeit erhalten wir, indem wir die nötigen Freiräume zum Denken schaffen.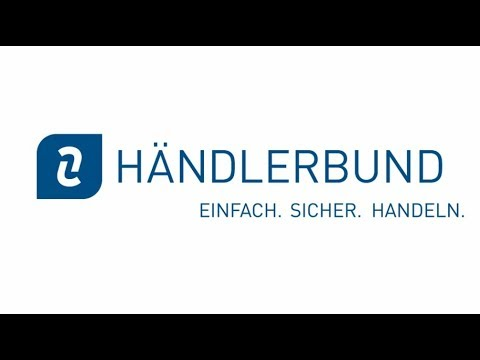 Publication date: 06-10-2020