Rechtsreferendar (m/w/d) in Leipzig
Leipzig

Please apply here on "OFFICEmitte.de" with the "Apply Now" link/button at the top right.

Im Online-Handel lauern zahlreiche rechtliche Fallstricke. Als Händlerbund unterstützen wir Online-Händler bei den rechtlichen Aspekten ihres Tagesgeschäfts und übernehmen im Abmahnfall ihre Vertretung. Zur Unterstützung unseres Teams suchen wir Rechtsreferendare (m/w/d).
Unsere Beratungsschwerpunkte liegen im IT-Recht sowie im gewerblichen Rechtsschutz. Zu unseren fast ausschließlich gewerblichen Mandanten zählen insbesondere kleine und mittelständische Unternehmen sowie Start-Ups mit Fokus auf den Online-Handel.
Was sind meine Aufgaben?
Unterstützung bei der Beratung unserer meist mittelständischen Mandanten bei zivilrechtlichen Fragestellungen
Tätigkeitsschwerpunkt liegt im gewerblichen Rechtsschutz
Erstellung von Gutachten, Schriftsätzen und Verträgen, Begleitung von Mandantengesprächen und Teilnahme an Gerichtsterminen
Was bringe ich mit?
Erstes Juristisches Staatsexamen und Freude an juristischer Arbeit
Analytische Fähigkeiten und präzise Arbeitsweise
Dienstleistungsorientierter Umgang mit Mandanten
Hohe Motivation und Teamfähigkeit
IT-Affinität und ein technisches Grundverständnis
Was können wir dir bieten?
Fachliche und persönliche Entwicklung
Eine offene und kollegiale Unternehmenskultur, in der Engagement und Eigeninitiative gelebt wird
Attraktive Büroräumlichkeiten, flexible Arbeitszeitgestaltung rund um die Kernarbeitszeit sowie ein professionelles Mobile Office Konzept
Work-Life-Balance - unter anderem kostenfreies Fitnessstudio und Freizeit Area mit Tischtennis und Airhockey
Jeden Tag frisches Obst, Gemüse und Getränke wie Kaffee, Kakao und Wasser im Büro
Teamevents, Gesundheitsvorsorge mit verschiedenen Sportkursen, ein Zuschuss zum LVB Job Ticket und betriebliche Altersvorsorge
Wie bewerbe ich mich?
Nutze die Möglichkeit, dich online über unser Bewerbungsformular zu bewerben. Falls du Fragen zu diesem Stellenangebot hast, wende dich bitte per E-Mail an Lisa Winkler, Recruiterin: job@haendlerbund.de
Brief profile of Händlerbund Management AG
Händlerbund - einfach. sicher. handeln.
Wir unterstützen Unternehmen dabei, im E-Commerce erfolgreich zu sein. Sicherheit und Vertrauen bieten Unternehmern die Grundlage, mit ihrem Geschäft nachhaltig zu wachsen und sich zu entwickeln. Mit unserer Kompetenz und Leidenschaft liefern wir Lösungen und Orientierung für die täglichen Herausforderungen der E-Commerce-Branche.
Unsere Geschäftsbereiche:
Legal | Trust | Marketing & E-Commerce | Finance | IT | Service | Sales | Company Management
Rechtssicherheit - Dank hervorragend spezialisierter Rechtsanwälte

Unterstützung - Im Rahmen einer starken Vertretung und großen Community für den E-Commerce.

Lösungen - Durch technische Tools, die den Händler-Alltag möglichst einfach gestalten.

Weiterbildungen - Im Rahmen von Konferenzen, Messen und der E-Learning Plattform des HB Campus.

News - Aus dem festen Redaktionsteam für drei Newsportale.

Kooperationen - Die wir im 360 ° E-Commerce Netzwerk mit über 80.000 geschützten Onlinepräsenzen, Partnern und Dienstleistern eingehen.
Spitzenleistungen in der Rechtsberatung werden durch motivierte und ehrgeizige Mitarbeiter möglich. Unseren Teamgeist und unsere Innovationsfähigkeit erhalten wir, indem wir die nötigen Freiräume zum Denken schaffen. Um uns stetig weiterzuentwickeln, suchen wir motivierte Talente u.a. aus den Bereichen Marketing, IT, Sales, Kundenservice und Recht.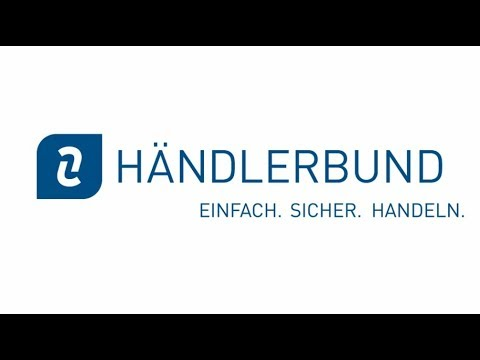 Publication date: 01-03-2021