Fachvertrieb Customer Experience (m/w/d) im Home-Office
Leipzig and Jena

Please apply here on "OFFICEmitte.de" with the "Apply Now" link/button at the top right.

Fachvertrieb Customer Experience (m/w/d)
Customer Experience, Marketing, E-Commerce, Sales, Service, Vertrieb
Wir gestalten die Digitalisierung für eine bessere Welt
Als Digitaldienstleister für den Mittelstand und Konzerne realisiert die
T-Systems Multimedia Solutions GmbH
jährlich rund
3000 Projekte
verschiedenster Größe und Komplexität in den unterschiedlichsten Branchen. Gemeinsam mit unseren Kunden gestalten wir die digitale Welt sicher, nutzerorientiert und für alle zugänglich. Dabei verfolgen wir das Ziel einer verantwortungsvollen und nachhaltigen Digitalisierung.  
In Aller Kürze
Standorte: Berlin, Bonn, Dresden, Hamburg, Jena, Leinfelden-Echterdingen (Stuttgart), Leipzig, Rostock
Wochenarbeitszeit: Vollzeit 38h/ Woche
Reiseanteil: hoch
Sprachkenntnisse: Deutsch und Englisch
Das Erwartet dich als Fachvertriebler
Du suchst und gewinnst neue Kunden für unsere Lösungen im Customer Experience Umfeld
Du identifizierst gemeinsam mit den Projektteams Cross- und Upselling Potentiale bei Bestandskunden
Du repräsentierst die T-Systems MMS in Kundengesprächen, Messen und Konferenzen
Gemeinsam mit den Managementkollegen entwickelst du unser Portfolio im Bereich Customer Experience Solutions weiter und positionierst es am Markt
Dabei unterstützt dich ein Team aus PreSales Consultants, Architekten und Führungskräften
Du baust dein Netzwerk in unsere Konzernmutter und innerhalb unseres Unternehmens aus

Das bringst du im Bereich Customer ExpeRience Mit
Du hast mindestens 3 Jahre Berufserfahrung im Vertrieb von Customer Experience Solutions (Sales, Service, Marketing oder E-Commerce)
Du hast bereits Erfahrungen in der Beratung oder im PreSales für E-Commerce bzw. Marketing / Sales Projekte, idealerweise B2B gemacht
Du bringst Lust und Freude mit, unsere Themen bei den Entscheidern für Vertrieb und Marketing zu präsentieren und zu entwickeln
Ein Plus, kein Muss
Du bringst Kenntnisse in den Supertools wie Salesforce, Adobe, SAP, Magento oder Shopware oder vergleichbare Lösungen mit
Du bist ein erfolgreicher Netzwerker und bringst ggf. schon exzellente Kontakte in die Fachbereiche im Mittelstand und bei Großkunden mit
Unsere Benefits für dich
Welcome Day - Ankommen und Netzwerken
Vertrauensarbeitszeit - flexible Arbeitszeit mit Überstundenausgleich
Mobile Working - ortsungebundenes Arbeiten (z.B. im Homeoffice) möglich
Weiterentwicklung - über 100 Weiterbildungen und Schulungen im Angebot
Betriebliche Altersvorsorge - wir legen was für dich zur Seite
Dienstreisen – Reisezeit ist Arbeitszeit
Individuelle Ziele – wachse über dich hinaus und es zahlt sich aus
Geschäftsfahrzeug – mobil zum Kunden
Was wir noch zu bieten haben, findest du auf unserer Seite Wir als Arbeitgeber.
Bei uns zählt der Mensch! Wir denken nicht in Kategorien wie Geschlecht, ethnische Herkunft, Religion, Alter, sexuelle Identität oder Behinderung. Wir leben Vielfalt und lehnen Diskriminierung entschieden ab!
 
Bist du dabei?
Dann bewirb dich und zeig uns, wer du bist!
Deine Ansprechpartnerin
Du hast noch Fragen oder suchst nach fachspezifischen Informationen? Zögere nicht und kontaktiere mich jederzeit.
Carolina Matthies
+49 351 - 2820 - 7555 | T-Systems Multimedia Solutions.com/karriere
Brief profile of T-Systems MMS
Wir bieten unseren Kunden digitale Dienste mit Leidenschaft: Als Full-Service-Dienstleister mit einzigartigem technologischen Know-how übersetzen wir Web-Innovationen in Dienstleistungen und bauen das Online-Geschäft unserer Kunden nachhaltig aus. Lerne uns besser kennen und mache Dir ein Bild von unserem Leistungsangebot, unseren Kompetenzen und unseren bereits erfolgreich abgewickelten Projekten.
Das Wohl unserer Mitarbeiter und ein gutes Betriebsklima liegen uns am Herzen. Denn nur in der Zusammenarbeit mit zufriedenen Arbeitnehmern lassen sich unternehmerische Ziele verfolgen. Die flachen Hierarchien in unserem Unternehmen lassen eine gelebte und offene Kommunikationskultur zu. Wir wollen, dass unsere Unternehmensziele und die Bedürfnisse unserer Mitarbeiter in einem fairen Verhältnis zueinander stehen. Werde auch Du ein Teil der T-Systems Multimedia Solutions und bereichere unser Team mit deiner Kreativität, deinem Teamgeist und deinem Engagement. Wir freuen uns auf Dich!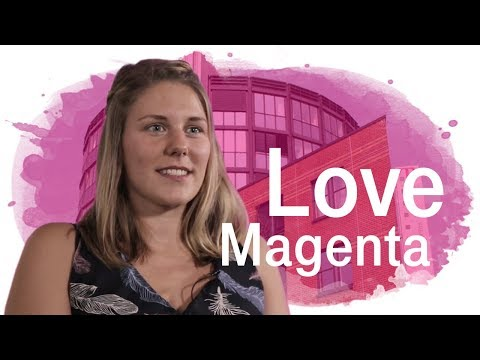 Publication date: 17-01-2021