Ausbildung zum Kaufmann für Dialogmarketing (m/w/d) in Leipzig
Leipzig

Please apply here on "OFFICEmitte.de" with the "Apply Now" link/button at the top right.

Du hast Interesse an der Arbeit mit Kunden, kommunizierst gern und möchtest außerdem bereichsübergreifend im Team arbeiten? Unsere Experten für Dialogmarketing organisieren alle Dienstleistungen, die es rund um das Thema Telemarketing gibt. Vom Arbeiten mit Datenbanken, Beschwerdemanagement, über die Planung des Personaleinsatzes bis hin zur Kundenbetreuung - in all diesen Aufgaben bilden wir dich ab dem 01.08.2021 aus und machen dich damit selbst zum Experten im Dialogmarketing. 
Was kannst Du bei uns lernen?
Betreuung, Gewinnung und Bindung von Kunden 
Gezieltes Anbieten unserer Produkte und Dienstleistungen
Bearbeitung und Analyse von Kundenwünschen
Allgemeine administrative Arbeiten
Planen und Organisieren von Terminen und Pflege der Datenbanken 
Professionelle Bearbeitung von Reklamationen und Kündigungen
Planung und Durchführung von Kampagnen und Projekten
Kostenkalkulation und der erfolgreiche Abschluss von Verträgen
Bereichsübergreifende Zusammenarbeit mit dem Marketing
Was wünschen wir uns von Dir?
Einen erfolgreich absolvierten Realschulabschluss
Motivation am Lernen und Lust dich auf neue Themengebiete einzulassen
Ein Zahlenverständnis und Spaß an der Planung und Organisation
Ausgeprägte kommunikative Fähigkeiten 
Kreativität, Teamfähigkeit und Spontanität/Flexibilität in der Arbeit
MS Office Kenntnisse und gute Englischkenntnisse
Was können wir Dir bieten?
Eine spannende und abwechslungsreiche Ausbildung, die dich zum Experten für Dialogmarketing machen wird 
Betreuung von erfahrenen Kollegen und Kolleginnen bei der Umsetzung deiner Lernziele und die Übernahmemöglichkeiten nach der Ausbildung
Ein sehr innovatives, modernes Unternehmen - Vorreiter und Spezialist im E-Commerce
Eine offene und kollegiale Unternehmenskultur, in der Engagement und Eigeninitiative gelebt wird
Work-Life-Balance während der Praxisphasen - unter anderem kostenfreies Fitnessstudio und Freizeit Area mit Tischtennis und Airhockey
Jeden Tag frisches Obst, Gemüse und Getränke wie Kaffee, Kakao und Wasser im Büro
Teamevents, Gesundheitsvorsorge mit verschiedenen Sportkursen, Zuschuss zum LVB Job Ticket und betriebliche Altersvorsorge
Wie bewerbe ich mich?
Nutze die Möglichkeit dich direkt online über unser Bewerbungsformular zu bewerben. Falls du Fragen zu diesem Stellenangebot hast, wende dich bitte an: Lisa Winkler, Recruiterin per E-Mail job@haendlerbund.de
Brief profile of Händlerbund Management AG
Händlerbund - einfach. sicher. handeln.
Wir unterstützen Unternehmen dabei, im E-Commerce erfolgreich zu sein. Sicherheit und Vertrauen bieten Unternehmern die Grundlage, mit ihrem Geschäft nachhaltig zu wachsen und sich zu entwickeln. Mit unserer Kompetenz und Leidenschaft liefern wir Lösungen und Orientierung für die täglichen Herausforderungen der E-Commerce-Branche.
Unsere Geschäftsbereiche:
Legal | Trust | Marketing & E-Commerce | Finance | IT | Service | Sales | Company Management
Rechtssicherheit - Dank hervorragend spezialisierter Rechtsanwälte

Unterstützung - Im Rahmen einer starken Vertretung und großen Community für den E-Commerce.

Lösungen - Durch technische Tools, die den Händler-Alltag möglichst einfach gestalten.

Weiterbildungen - Im Rahmen von Konferenzen, Messen und der E-Learning Plattform des HB Campus.

News - Aus dem festen Redaktionsteam für drei Newsportale.

Kooperationen - Die wir im 360 ° E-Commerce Netzwerk mit über 80.000 geschützten Onlinepräsenzen, Partnern und Dienstleistern eingehen.
Spitzenleistungen in der Rechtsberatung werden durch motivierte und ehrgeizige Mitarbeiter möglich. Unseren Teamgeist und unsere Innovationsfähigkeit erhalten wir, indem wir die nötigen Freiräume zum Denken schaffen. Um uns stetig weiterzuentwickeln, suchen wir motivierte Talente u.a. aus den Bereichen Marketing, IT, Sales, Kundenservice und Recht.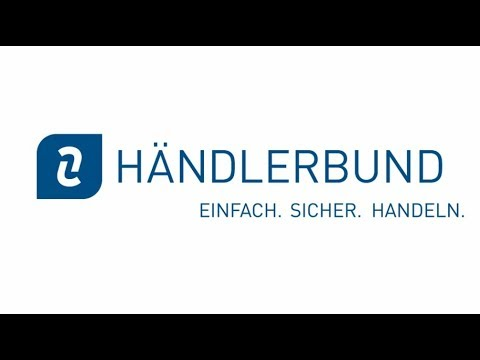 Publication date: 09-06-2021