Manager Office und Einkauf (w/m/d) in Halle (Saale)
Halle (Saale)

Please apply here on "OFFICEmitte.de" with the "Apply Now" link/button at the top right.

Die Twinner© Gruppe bietet ab sofort eine interessante Position als Manager Office und Procurement (all genders) Vollzeit und unbefristet am Standort Halle/Saale und z.T. remote.
Die Firma Twinner© ist ein internationales, stark disruptives Startup im Automotive Bereich. Twinner© erstellt digital Twinns©, digitale Zwillinge von Automobilen, eine bahnbrechende Neuerung im aktuellen Marktgeschehen. Dank der exzellenten Qualität unserer Zwillinge werden Kaufentscheidungen erleichtert und können mühelos online getätigt werden. Dies umfasst den Handel, die Versicherung, die Finanzierung, die Inspektion, die Bewertung und den Umzug von Automobilen. Twinner© schafft somit nachhaltig Vertrauen und Transparenz und verändert konsequent die Mechanismen einer ganzen Industrie. Wir werden weithin als Branchen Disruptor wahrgenommen (vgl. PriceWaterhouseCoopers, Digital Insurance Agenda, Deutsche TV-Sendung "Galileo" (Pro7), Autobild).
Twinner© operiert in Europa und befindet sich auch international auf Expansionskurs. Die Twinner© Gruppe besteht aus 150 Mitarbeitern an den Standorten Halle/Saale (Headquarter), Leipzig, Berlin und Budapest. Zu unseren Kunden zählen weltbekannte Marken aus dem Automotive Sektor. Wie in jedem modernen Unternehmen findest Du bei uns ein leistungsfähiges und dynamisches Arbeitsumfeld in offener und kreativer Umgebung.
Als Manager Office und Procurement (all genders) spielst Du eine wichtige Rolle in unserem Twinner Finance-Team. Du bist der erste Ansprechpartner für Mitarbeiter, Kunden oder Lieferanten und leitest Anfragen an die jeweiligen Abteilungen weiter. Du hast Spaß an der Organisation und Umsetzung täglicher Büroaufgaben und hast ein Händchen für den Einkauf. Hier unterstützt Du tatkräftig bei der Platzierung und Prozessierung von Bestellungen und übernimmst das Lieferantenmanagement und dessen Dokumentation.   
Aufgabenbereich
Du bist verantwortlich für alle täglichen und administrativen Büroabläufe sowie der Organisation und Bestellung von Büromaterialien im Rahmen des Einkaufsprozesses
Bearbeitung der täglichen Post
Du bist Ansprechpartner für Lieferanten als auch für Mitarbeiter und Externe in allen Belangen
Reiseplanung und -buchung für Mitarbeiter inkl. Reisekostenabrechnung
Unterstützung unseres Einkaufsprozesses
Du steuerst das Lieferantenmanagement wie: Überwachung der Liefertermine mit Blick auf Tages- & Wochenbelegung, Rückstände sowie Verfügbarkeiten; Kontrolle der Einhaltung von Lieferterminen, Lieferzeiten und Anlieferqualität
Du arbeitest eng mit anderen Teams zusammen
Fuhrparkmanagement als auch die Planung und Organisation von Events gehören ebenfalls zu Deinen Aufgaben
Qualifikationen
Du hast eine erfolgreich abgeschlossene kaufmännische Berufsausbildung und kannst erste Berufserfahrungen in vergleichbaren Position vorweisen
Idealerweise bringst Du Kenntnisse im Einkauf mit
Du arbeitest eigenverantwortlich und strukturiert und bist ein starker Teamplayer mit Durchsetzungsvermögen, Verhandlungsgeschick sowie Kommunikationsstärke
Einsatzfreude sowie Verantwortungs- und Kostenbewusstsein zählen zu Deinen Stärken
Der Umgang mit MS-Office ist Dir vertraut
Sehr gute Deutsch- und gute Englischkenntnisse in Wort und Schrift bringst Du ebenfalls mit
Benefits
Abwechslungsreiche und herausfordernde Aufgaben in einem international ausgerichteten Unternehmen auf Wachstumskurs
Modernes und dynamisches Arbeitsumfeld mit persönlichem Gestaltungsspielraum
Ein engangiertes und freundliches Team freut sich auf Dich
Ankommen im Unternehmen: ein spezifischer Onboardingplan und ein Mentor erleichtern Dir den Einstieg bei uns
Internationales: Team, Partner und Kunden im globalen Umfeld
Individuelle Weiterentwicklung Deiner beruflichen und persönlichen Skills
Gut finanziertes Unternehmen mit einer langfristigen Vision
Bewerber/innen jeglichen Geschlechts, Religionen, Kulturen und Alters sind bei uns gleichermaßen willkommen.
Haben wir Dein Interesse geweckt? Dann sende uns Deine Unterlagen inklusive Gehaltsvorstellungen und Eintrittstermin per Mail, xing oder Linkedin. Wir freuen uns auf Dich. Du hast Fragen an uns? Dann komme gern auf uns zu.
Kontakt
Annett Schmidt
Senior Executive Recruiting Manager
+49 172 6330 513
jobs@twinner.com
www.twinner.com
Brief profile of Twinner Group
Twinner© is a deeply disruptive automotive startup. Twinner© produces Digital Twinns© of cars. The quality is truly game changing that decisions can be made without ever physically seeing the car. This includes trading, insuring, financing, inspecting, valuating and moving cars. Twinner© brings transparency and trust to automotive transactions. This changes the mechanics of the entire industry. We are widely recognized as a leading industry disruptor (e.g. by PriceWaterhouseCoopers, Digital Insurance Agenda, German TV Galileo (Pro7), Autobild).  
Our clients include globally known brands from the automotive ecosystem like dealers, OEMs, marketplaces etc. We are operating in Europe and are expanding abroad. The Twinner© Group consists of over 150 team members in 4 offices (Halle/Saale, Leipzig, Berlin, Budapest). As in any modern technology company you will find an empowering, ambitious and dynamic work environment.  
Wir suchen Kandidaten, die die Zukunft der Automobilbranche mitgestalten wollen und Digitalisierung leben. Jeder Mitarbeiter kann bei uns seine eigenen Ideen ins Unternehmen und die Prozesse einbringen. Bei Interesse freuen wir uns über Deinen Lebenslauf und Zeugnisse.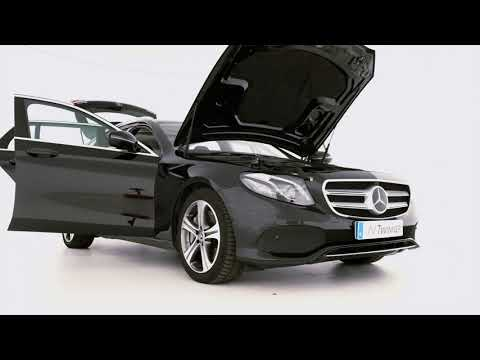 Publication date: 14-10-2021