Marketing Associate (w/m/d) in Leipzig
Leipzig

Please apply here on "OFFICEmitte.de" with the "Apply Now" link/button at the top right.

#yourmission
Unterstütze dein Team bei der Planung und Durchführung von Kampagnen in digitalen Aktivitäten (Web, SEO/SEM, Email- und Display-Werbe-Kampagnen)
Optimiere Inhalte für die Website und Social Media Plattformen und erstelle Landing Pages
Identifiziere und bewerte Trends und arbeite unter Berücksichtigung dieser Erkenntnisse an verschiedenen Content-Formaten
Ermittle und analysiere die Performance aller digitalen Marketing-Kampagnen und optimiere basierend auf diesen Ergebnissen
#yoursuperpowers
Ausbildung in Marketing oder in einem verwandten Bereich
Berufserfahrung mit SEO/SEM-, E-Mail-, Social-Media- und/oder Display-Werbe-Kampagnen
Kenntnisse von Website- & Marketing-Analyse-Tools (z. B. Google Analytics)
Begeisterungsfähig, eigenverantwortlich, lernbereit, service- und zielorientiert
Überzeugendes Ausdrucksvermögen in Deutsch und sehr gutes Englisch
#beternasuperpowers
Spannende Themen und Unternehmen in unterschiedlichen Branchen
Mentoring-Partner während der Einarbeitungsphase
Moderne Arbeitsbedingungen auf Basis flexibler Arbeitszeiten
Berufliche Entwicklung und Zertifizierungen
Internationales Arbeitsumfeld
Brief profile of BE-terna GmbH
Unsere Projekte sind vielfältig - unser Team ist einzigartig! BE-terna zählt mit 920 Mitarbeitern und 25 Standorten zu den größten europäischen Anbietern von Business-Lösungen. Mit Begeisterung für modernste Softwaretechnologien unterstützen wir unsere Kunden, einfacher und transparenter zu arbeiten. Wir bieten Gestaltungsmöglichkeiten in spannenden Projekten, in denen Teamarbeit großgeschrieben wird. Mehr zu uns und unserer Kultur findest du auf unserer Karriereseite.
Du hast den Kopf voller Ideen und willst etwas bewegen? Du suchst nach Herausforderungen im IT-Umfeld? Dann bist Du bei uns genau richtig! Wir bieten Gestaltungsmöglichkeiten in spannenden Projekten und eine offene und lebendige Unternehmenskultur, die zu Eigenverantwortung animiert und in der Teamarbeit großgeschrieben und gelebt wird. Es erwarten Dich attraktive Rahmenbedingungen, moderne Arbeits- und Kommunikationsräume, flexible Arbeitszeitmodelle sowie erstklassige Weiterbildungsmöglichkeiten – denn wir möchten mit Dir wachsen!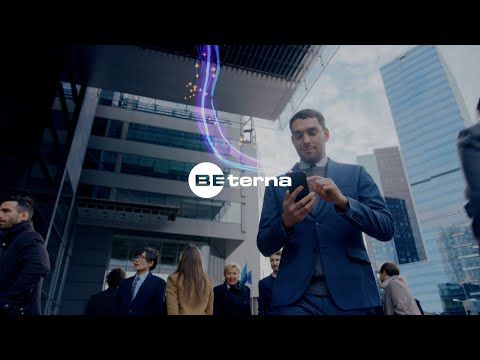 Publication date: 12-10-2021