Belegungsmanager (w/m/d; 304/2021) in Leipzig
Leipzig

Please apply here on "OFFICEmitte.de" with the "Apply Now" link/button at the top right.

 ab sofort | befristet | in Teilzeit (30 Stunden pro Woche)
 Für unseren Geschäftsbereich Belegungsmanagement ist folgende Position zu besetzen
Belegungsmanager (w/m/d)

ab sofort | befristet | in Teilzeit (30 Stunden wöchentlich)
Ihr Profil
|  Medizinische Fachangestellte, Arzthelfer, Rettungsassistent oder vergleichbare Organisationstalente
|  zuverlässig, flexibel, selbstständig, stressresistent, serviceorientiert und durchsetzungsstark
|  EDV-Kenntnisse (MS Office, SAP*ish.med)
|  Erfahrungen in der administrativen und pflegerischen Aufnahme ambulanter und stationärer  Patienten,
|  Befähigung zur Blutentnahme wünschenswert
|  Bereitschaft zur Schicht-/Wochenend-/Feiertagsarbeit


Ihre Aufgaben
|  Koordination von Verlegungen, Notfall- und Elektiv-Aufnahmen unter optimaler Nutzung der 
   vorhandenen Kapazitäten gemäß Belegungsstatut
|  Umsetzung des internen Belegungsstatuts
|  enge Kooperation mit allen am Behandlungsprozess beteiligten Berufsgruppen
|  Entgegennahme von Telefonaten und Anfragen, Steuerung belegungsrelevanter Ressourcen


Ihre Perspektiven – unsere Angebote
|  Mitarbeit in einem kollegialen und professionellen Team mit strukturierter Einarbeitung
|  Job-Ticket der LVB und vergünstigte Parkmöglichkeiten
|  betriebliche Gesundheitsfürsorge, betriebliche Altersvorsorge und VWL
|  attraktive, leistungsgerechte tarifliche Vergütung inkl. Sonderzahlung auf TVöD-Niveau

Kontakt
Für Fragen und Informationen steht Ihnen Frau Dr. Landgraf, Leiterin des Geschäftsbereichs Belegungsmanagement, telefonisch unter +49 341 909 2045 zur Verfügung.
Bewerbungen bitte unter Angabe der Ausschreibungsnummer 304/2021, vorzugsweise über unser Online Bewerberportal. Ausschreibungsschluss ist der 31.12.2021. Wir weisen darauf hin, dass anfallende Bewerbungskosten im Zusammenhang mit Ihrer Bewerbung durch uns leider nicht übernommen werden können.
Brief profile of Klinikum St. Georg gGmbH
Das Klinikum St. Georg ist mit über 3.500 Mitarbeitern (St. Georg Unternehmensgruppe) an verschiedenen Standorten in und um Leipzig das zweitgrößte Krankenhaus der Stadt.
Als leistungsstarker Schwerpunktversorger sind wir regional und überregional für viele Menschen das Krankenhaus der Wahl, wenn es darum geht, sich einer Behandlung zu unterziehen.
Auch das Wohl der eigenen Mitarbeiter liegt dem Klinikum St. Georg in Leipzig am Herzen. Das St. Georg sorgt mit vielfältigen Angeboten und Leistungen für ein attraktives Arbeitsumfeld und ein positives Arbeitsklima.
Unser Erfolg wird entscheidend von der Kompetenz und dem Engagement unserer Mitarbeiterinnen und Mitarbeiter in allen Bereichen der St. Georg Unternehmensgruppe getragen. Wir freuen uns daher, dass Sie sich für eine Anstellung in unserem Haus interessieren und unser Team verstärken möchten. Unser Ziel ist es, die Stärken unserer Mitarbeiter zu erkennen, um diese Potentiale weiter zu fördern. Dafür bieten wir umfangreiche interne und externe Fort- und Weiterbildungsmöglichkeiten. Im hauseigenen Bildungszentrum können alle Mitarbeiter des Klinikums St. Georg ein zukunftsorientierte Bildungsangebot wahrnehmen. Das Klinikum St. Georg engagiert sich als familienfreundlicher Arbeitgeber. In vielen Bereichen ist es daher möglich, die Arbeitszeiten in einem Gleitzeit- bzw. Teilzeitmodell zu regeln.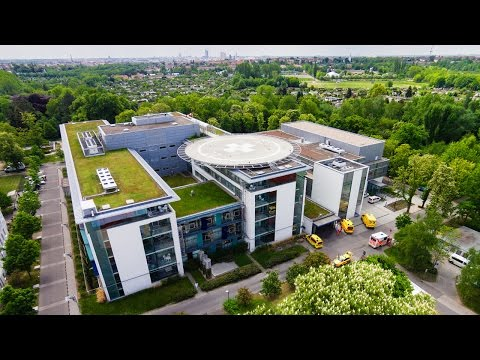 Publication date: 08-10-2021