SoftwareONE
Operations Manager - SoftwareONE
Leipzig

Please apply here on "OFFICEmitte.de" with the "Apply Now" link/button at the top right.

Why SoftwareONE?
Join the EMEA Operations team today!
Support the growth and the transition of the Microsoft Business in the EMEA region with special knowledge about:
Licensing in all offered MS programs
Change Management
EA /O365 / Azure processing and Transitions
SPLA/MPSA
Modern Platform / CSP
Today SoftwareONE is a global leader in software and cloud portfolio management and is modernizing the way organizations budget and optimize their global IT spend from on-premises to the cloud.
Our 5,000 technology experts located across 80+ countries work on over a 1,000 Technology Projects globally. We provide customers with the right advice on their Technology Roadmap towards the cloud or optimizing the Business-outcome of a cloud-based landscape. With our PyraCloud platform, applying machine learning, delivering the visibility, insight, automation and control customers demand to maximize their software investments.
In tandem, our Software Lifecycle Management (SLM) services provide the methodology and framework to optimize the underlying IT infrastructure, accelerate cloud adoption and minimize compliance risk.
With our dynamic leadership and driven business strategy SoftwareONE is one of the fastest growing technology solution providers in the world with elite partnerships with Microsoft, AWS, Adobe, IBM, VMware, Oracle, Citrix, Red Hat, Trend Micro and many more.
The role
Responsible for completion of all complex Microsoft Enterprise Agreement contracts              
Resolve customer inquiries and escalations and support multiple internal departments in regard to Microsoft programs   
Communicate in a timely and effective manner based on established SLA's        
Understanding the internal structure of the EOC processing teams and the MS Program Managers
Coordinate with all relevant parties – Sales, Finance, Microsoft, etc. - to resolve order issues, ensure all possible revenue is booked each month and deals are closed
Effectively communicate Microsoft program updates to impacted teams within the sales organization
Facilitate or assist with the training and development for GSDC Team Members and new Sales Team Members
Manage relationships with the Microsoft Operations Team
What we need to see from you
High level of proficiency with internal tools and Microsoft tools (i.e. exploreMS, POET, Partner Quote, EA/MPSA Cockpit, VLPC) 
Experience in the MS Volume Licensing business, Cloud Licensing and Processing
Proficiency with Microsoft Office Suite and ERP Systems (NAV and CRM)
Knoweldge of processes in LSPs and MS ROCs
Experienced with audits
Fluent in English, any additional language skills are highly welcome
Excellent communication and organizational skills
Ability to manage time effectively, set priorities and meet deadlines
Solid problem solving, consultative and research skills
Strong analytical and detail-oriented aptitude, a high degree of accuracy is required
A personable and professional demeanor, and ability to excel in a team environment
Self-motivated and ability to take initiative
What you should really know about us.
Strip away everything. Strip away our brand, strip away our buildings, strip away our offices. What are we left with? Our people. This is what makes SoftwareONE successful.
Passionate people who live and breathe our values every day, who delight our customers, every day, and who go above and beyond, every day. Our culture is unique, and I believe that having the right people, and empowering them to succeed, is the absolute key to our success.
Patrick Winter, Founder.
What we expect from our employees
Success at SoftwareONE is not defined by what you do for yourself, but by what you deliver for our customers, the business and for the employees around you. SoftwareONE employees are energized, agile and are laser focused on delivering world class Customer Satisfaction and results. Our leaders motivate and inspire their teams and provide a working environment that delivers incredible levels of Employee Satisfaction. We are Humble, have a very high degree of Integrity and are simply not interested in politics.
Our leaders operate with a high levels of Discipline but are able to work at Speed manage change in a global economy.
"SoftwareONE is an equal opportunity employer. With employee satisfaction as one of our core values, we are passionate about diversity and are committed to creating an inclusive environment for all of our employees. We want every employee to have the greatest experience of their career."
Job Function
Global Service Delivery Centre Operations
Global Service Delivery Centre Operations, Englisch, Controlling, Controller, Oracle, Strategie, adobe, Management, Manager, OFFICEmitte.de, Empfehlungsbund
This Job resp. positions as 'Operations Manager' is vacant in following addresses: 04329 Leipzig in Sachsen.
Brief profile of SoftwareONE Deutschland GmbH
SoftwareONE mit Hauptsitz in der Schweiz ist ein führender globaler Anbieter von End-to-End Software- und Cloud-Technologielösungen. Mit Kompetenzen entlang der gesamten Wertschöpfungskette unterstützt SoftwareONE Unternehmen bei der Konzeption und Umsetzung ihrer Technologie-Strategie, beim Kauf der richtigen Software- und Cloud-Lösungen zum richtigen Preis sowie bei der Verwaltung und Optimierung ihres Software-Bestands. Die Angebote von SoftwareONE sind über die eigenentwickelte digitale Plattform PyraCloud verbunden, die Kunden datenbasierte Informationen zur Verfügung stellt.
Mit rund 5.800 Mitarbeitern sowie Vertriebs- und Dienstleistungskapazitäten in 90 Ländern bietet SoftwareONE rund 65.000 Geschäftskunden Software- und Cloud-Lösungen von mehr als 7.500 Herstellern. Die Aktien von SoftwareONE (SWON) sind an der SIX Swiss Exchange notiert.
Wir bei SoftwareONE sind stolz auf unser kollegiales Arbeitsklima. Bei uns arbeiten Sie in einem innovativen Arbeitsumfeld, in dem Sie individuell über eine systematische Personalentwicklung gefördert werden und Ihre Potenziale optimal ausschöpfen können. Wir sind ständig auf der Suche nach Projektleitern, Support Engineers, Consultants und Softwaretestern für unsere Projekte im Umfeld von Microsoft, VMware und Skype zudem suchen wir Account Manager und Vertriebler.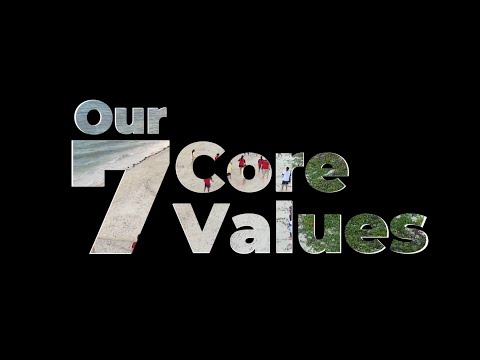 Publication date: 06-01-2022