Professional
SoftwareONE (Hybrid)
Global Sales Operation - Analytics & Intelligence Function Owner - SoftwareONE
Leipzig

Please apply here on "OFFICEmitte.de" with the "Apply Now" link/button at the top right.

Why SoftwareONE?
SoftwareONE is a leading global provider of end-to-end software and cloud technology solutions, headquartered in Switzerland. With capabilities across the entire value chain, it helps companies design and implement their technology strategy, buy the right software and cloud solutions at the right price, and manage and optimize their software estate. Its offerings are connected by PyraCloud, SoftwareONE's proprietary digital platform, that provides customers with data-driven, actionable intelligence. With around 7,000 employees and sales and service delivery capabilities in 90 countries, SoftwareONE provides around 65,000 business customers with software and cloud solutions from over 7,500 publishers. SoftwareONE's shares (SWON) are listed on SIX Swiss Exchange.
The role
This role will be the driving force behind creating meaningful insights from our data and answering questions – simple and hard ones – that no one really knows the answer to right now. 'How profitable are our services in specific countries?', 'What does it actually cost to deliver a specific product?', 'In which product should we invest in a specific country?' and many more. This function will unveil information, we didn't know we had and tackle the challenging situation of our data. Our organization will benefit significantly from this function, starting with regular business reviews based on intuitive dashboards and clear recommendations provided by up-to-date and accurate data, to the budget process and planning activities.
Scope:
Act as a Business Owner for Sales Analytics and work tightly connected with the BI Product Owners and development teams
Leverage strong interpersonal and leadership skills to assess the needs for each member of our global sales team and apply a systematic, yet personalized, approach to coach the sales team through analytics dashboards, KPIs and forecasts
Development of an analytical framework to identify KPIs that can be understood by non-technical users
Partner with Sales, Marketing, Services and Finance to gather forecast inputs from across the business, including base business trends, to develop accurate sales forecasts
Ensure the development, maintenance, and dissemination of role-specific training for all sales members on utilizing analytics dashboards, KPIs and forecasts
Identify, develop, and implement sales analytics and intelligence improvements that will support highly efficient and effective sales performance, both improving upon the current state of sales and overall sales data quality
Provide leadership, guidance, and coaching to organizational leaders and the sales team on sales analytics and intelligence
Leverages existing data strategies to improve visualization tools that the field will use (including Excel and Power BI, among others)
Partner closely with the Sales Operations team to act as one team across the portfolio, including maximizing current analytics, systems and reports and incentive compensation strategies to identify and monitor growth opportunities
Ensure a culture of data where we accurately track information that reflects sales operations, key performance metrics, and outcome data
Oversee the design, development, and management of report and dashboard solutions to ensure that sales staff at all levels of the organization have the information they need to make effective decisions
What we need to see from you
To realize our vision, you need to live and breathe data but also understands its implications for our business. You should be able to communicate findings appropriately to any audience. Ideally you are familiar with the data situation in SoftwareONE and are motivated to steadily improve it.
Ability to communicate analytics and intelligence topics to technical and non-technical audiences
Very good knowledge of SoftwareONE data landscape
Extensive experience in data analytics, sales forecasting, business intelligence and data visualization
Able to work flexibly with regards to activities and hours in a role that will likely involve travels
Demonstrated ability to build and lead effective, high performance teams within a high-growth and fully remote environment
Job Function
Sales
Sales, Englisch, Strategie, Management, Manager, HR-Manager, OFFICEmitte.de, Empfehlungsbund
This Job resp. positions as 'Global Sales Operation - Analytics & Intelligence Function Owner' is vacant in following addresses: 04329 Leipzig in Sachsen.
Brief profile of SoftwareONE Deutschland GmbH
SoftwareONE mit Sitz in der Schweiz ist ein führender globaler Anbieter von End-to-End Software- und Cloud-Technologielösungen. Mit Kompetenzen entlang der gesamten Wertschöpfungskette ermöglichen wir es unseren Kunden, ihre kommerziellen, technologischen und digitalen Strategien ganzheitlich zu entwickeln und umzusetzen. Wir unterstützen bei der Modernisierung von Anwendungen und der Migration geschäftskritischer Workloads in Public Clouds und verwalten und optimieren gleichzeitig die zugehörigen Software- und Cloud-Bestände sowie deren Lizenzierung. Unsere Angebote sind über die eigenentwickelte digitale Plattform PyraCloud verbunden, die Kunden datenbasierte Informationen zur Verfügung stellt.
Mit rund 8'300 Mitarbeitenden und Vertriebs- und Dienstleistungskapazitäten in 90 Ländern bieten wir rund 65'000 Geschäftskunden Software- und Cloud-Lösungen von mehr als 7'500 Herstellern. Die Aktien von SoftwareONE (SWON) sind an der SIX Swiss Exchange notiert.
Unsere Mitarbeiter:innen sind unser größtes Kapital!
Deshalb unterstützen wir unsere Kolleg:innen, investieren in ihre Weiterbildung und fördern ihre professionelle Entwicklung. Work-Life-Harmony ist für uns ein zentrales Thema –wir streben nach einer optimalen Verknüpfung beider.
Unsere Core Values bilden unsere DNA - daher sollte sich jede/r Mitarbeiter:in auch mit diesen identifizieren können. Mitarbeiter:in der SoftwareONE sind bereit, die Extrameile zu gehen und unsere Zukunft intelligent und engagiert mitzugestalten. Denn wir stehen nie still auf der Suche nach den besten Lösungen und innovativsten Dienstleistungen. Wir konzentrieren uns jetzt und in Zukunft auf ein gemeinsames Ziel: Wir machen für unsere Kunden den Unterschied!
Und wir wachsen stetig. Daher freuen uns über neue Kolleg:innen in u.a. folgenden Bereichen: IT (Cloud, Engineering, Softwareentwicklung, Product Mangement, Agile Coaching...), Finance, Marketing, HR, Legal und Sales.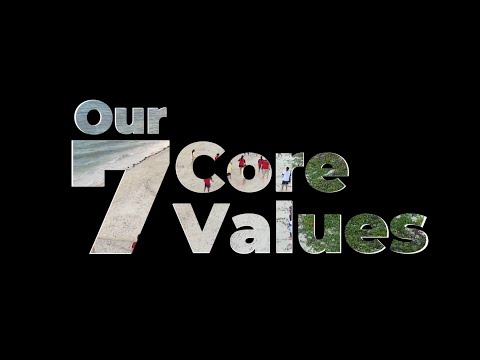 Publication date: 20-06-2022