Professional
Leipzig (Hybrid)
Part-time possible
Flexible hours
30.000 € - 35.000 € yearly
up to 28 days of vacation
HR Assistant DACH Region (m/f/d) in Leipzig
Leipzig

Please apply here on "OFFICEmitte.de" with the "Apply Now" link/button at the top right.

As a member of the Descartes Systems Group, Descartes Systems (Germany) GmbH is one of the leading providers of warehouse management software in eCommerce. As part of the Descartes Systems Group Inc. (DSGX) with more than 1.500 employees and more than 20.000 clients worldwide we belong the most successful IT companies in the area of logistics and supply chain.
Descartes' EMEA Human Resources Team supports over 600 employees throughout the EMEA region across 20 countries. As the HR Assistant you will work closely with the HR Generalist, providing HR administration and payroll services to managers and employees in Germany and Switzerland, supporting around 85 employees across 4 offices.
The HR Assistant (m/f/d) is expected to be the first point of contact for general HR queries across the whole employee lifecycle, to generate all required paperwork and manage any changes with the third-party payroll provider.
Key Responsibilities
Deliver HR administrative services to managers and employees in Germany and Switzerland
Manage the monthly payroll administration in conjunction with a third-party payroll provider
Act as the first point of contact for general HR queries relating to the processing of benefits and payroll
Take ownership of queries and requests from the business to resolve them in a timely manner, in conjunction with the HR Generalist
Provide basic advice on HR processes and Company procedures, escalating any complex queries to the HR Generalist
Maintain the HR database, employee files and weekly reports
Create professional and accurate correspondence
Manage recruitment administration including posting of vacancies and supporting managers in the use of the SuccessFactors recruitment module
Manage onboarding, employee lifecycle and leaver administration
Administer the approval process of headcount increases and employment changes
Ensure that HR information and activity remains confidential at all times
Other HR related activities as may be required on an ad hoc basis
Knowledge and Skills
Previous experience of HR administration is required
Previous experience of payroll is advantageous
Knowledge of MS Office (in particular Word and Excel)
Good MS Excel skills, able to create basic formulae and use vlookup
Experience in the use of HR systems, for example, SAP and SuccessFactors
Excellent written, verbal and interpersonal skills
Able to work well under pressure with good organisational skills and able to continuously demonstrate high standards of internal customer service
Good problem-solving skills
Able to multi-task several pieces of work
Native-level proficiency in German, good knowledge of the English language
Please submit your application including CV and cover letter indicating your salary expectations and availability through our career's portal: https://careers.descartes.com/job/Leipzig-HR-Assistant-DACH-Region-%28mwd%29-4109/560912017/
Assistent, Personalmanagement, Assistenz, personalsachbearbeiter,
SAP
,
Recruiter
,
Administration
,
Recruitment
, Englisch, OFFICEmitte.de, Empfehlungsbund
This Job resp. positions as 'HR Assistant DACH Region (m/f/d)' is vacant in following addresses: 04109 Leipzig in Sachsen.
Brief profile of Descartes Systems (Germany) GmbH
Wir, die Descartes Systems (Germany) GmbH, sind einer der führenden Hersteller für Warenwirtschaftssoftware und Lagerlogistik-Lösungen im E-Commerce. Als Teil der Descartes Systems Group Inc. (DSGX) zählen wir mit über 1.500 Mitarbeitern und über 20.000 Kunden weltweit zu den erfolgreichsten IT Unternehmen im Bereich Logistik und Supply Chain. Mit unserer Lösung Descartes pixi decken wir alle E-Commerce- und Omnichannel Backend-Prozesse eines Händlers von der Kundenbestellung über barcodegestützte Pick- und Pack-Prozesse im Lager, den Versand, sowie das Versand-Tracking bis hin zur Rechnungsstellung ab. pixi automatisiert Geschäftsprozesse und unterstützt mittels intelligenter Logistikverfahren die Umschlagzeiten im Warenlager zu optimieren, sowie die Lagerkapazitäten optimal zu nutzen. Durch eine modulare Architektur, Webservices und Standardschnittstellen fügt sich pixi nahtlos in andere Systemumgebungen ein. Über 300 Unternehmen - darunter große Online Pure Player, Hersteller, Retailer, Großhändler und Fulfiller - wie arktis.de, design3000.de, calida.com und seidensticker.com setzen pixi erfolgreich ein.
Du bist im E-Commerce zuhause oder willst Teil einer der derzeit wohl spannendsten Märkte sein? Du suchst nach einer neuen Herausforderung mit interessanten Aufgaben und einem kreativen Team? Dann bist Du bei uns genau richtig! Sollte eine unserer Stellenausschreibungen auf Dich zutreffen, dann bewirb Dich jetzt. Wir freuen uns auf Dich!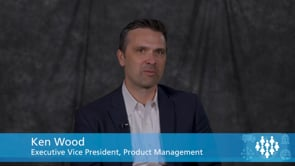 Publication date: 11-08-2022