Professional
SoftwareONE
Regional Leader (gn) DACH (Germany, Austria, Switzerland) - SoftwareONE
Leipzig

Please apply here on "OFFICEmitte.de" with the "Apply Now" link/button at the top right.

Job Function
Sales
Warum SoftwareONE?
SoftwareONE is a leading global provider of end-to-end software and cloud technology solutions, headquartered in Switzerland. With an IP and technology-driven service portfolio, it enables companies to holistically develop and implement their commercial, technology and digital strategies. This is achieved by modernizing applications and migrating critical workloads on public clouds, while simultaneously managing and optimizing related software and cloud assets and licensing. SoftwareONE's offerings are connected by PyraCloud, its proprietary digital platform, which provides customers with data-driven, actionable intelligence. Company shares (SWON) are listed on SIX Swiss Exchange.
The DACH region plays an outstanding strategic role within SoftwareONE. With almost 2,000 employees and almost 20 locations in Germany, Austria and Switzerland, the region plays a critical part in the overall success of the company.
Das Aufgabengebiet
The Regional Leader is part of our EMEA Leadership organization and is the General Manager for Federation 21 which consists of Germany, Austria and Switzerland (DACH region). This role reports in to the President of EMEA and owns the P&L for the defined market.
Your primary measures are GP and EBITDA however in reality, your job is measured through customer satisfaction and employee satisfaction. A motivated and passionate employee base that delights our customers with world-class technology services & software licensing solutions means everything else becomes secondary. Obviously, you have to build a profitable business, but unhappy customers and employees are not the right foundation for long-term success. Get this right, and then you can call yourself a rock star. Here's the detail:
Develop, execute and own the sales, services and delivery strategy for the DACH region (almost 2000 employees) .
Working with the Global Service Leaders (Cloud Services (CS) Azure, CS AWS, CS GCP, Digital Workplace, Application Services, SAP, IT Asset Management and Digital Supply Chain Management) to execute and  transform within the market.
Personally contribute $/€ GP through nurturing and developing large / key customers and enabling the business to capture market share.
Grow and retain Key Talent across the sales, services and corporate teams.
Constantly increase employee satisfaction scores as a result of doing the right interventions
Drive to and exceed GP and EBITDA goals.
Kenntnisse und Fähigkeiten
We want you to be known as a leader with an exceptional track record of driving profitable customer growth and building strong teams across multiple regions. You are recognized as a highly effective manager and can demonstrate success in balancing sales motion with technology services delivery.  As an inspirational leader, you have not just hired and retained great people; you have actually coached and built superstars in your teams, constantly improving competence, capability and challenge personal growth. You know what it means to accompany an organization through a transformation and to take people on board during this change process.
You are the benchmark for the seven core values of SoftwareONE and on this you lead by example. You are super passionate and knowledgeable about IT solutions in the Advisory Services and Software Licensing space. You love being in front of customers but are capable of building (and have built) a business with strong GP & EBITDA growth.
What's really important is that your customers, colleagues and teams speak highly of you and respect you – but not just about how professional you are – they talk about how you've constantly gone above and beyond, and about the positive impact you've had on them.
You are on an upward curve in your career but are thirsty to be challenged further. You have worked in big and small companies who are stars in the technology services market, but you have always delivered your best work in an entrepreneurial, growth environment.
Sales, Englisch, Management, Manager, HR-Manager, OFFICEmitte.de, Empfehlungsbund
This Job resp. positions as 'Regional Leader (gn) DACH (Germany, Austria, Switzerland)' is vacant in following addresses: 04329 Leipzig in Sachsen.
Brief profile of SoftwareONE Deutschland GmbH
SoftwareONE mit Sitz in der Schweiz ist ein führender globaler Anbieter von End-to-End Software- und Cloud-Technologielösungen. Mit Kompetenzen entlang der gesamten Wertschöpfungskette ermöglichen wir es unseren Kunden, ihre kommerziellen, technologischen und digitalen Strategien ganzheitlich zu entwickeln und umzusetzen. Wir unterstützen bei der Modernisierung von Anwendungen und der Migration geschäftskritischer Workloads in Public Clouds und verwalten und optimieren gleichzeitig die zugehörigen Software- und Cloud-Bestände sowie deren Lizenzierung. Unsere Angebote sind über die eigenentwickelte digitale Plattform PyraCloud verbunden, die Kunden datenbasierte Informationen zur Verfügung stellt.
Mit rund 8'300 Mitarbeitenden und Vertriebs- und Dienstleistungskapazitäten in 90 Ländern bieten wir rund 65'000 Geschäftskunden Software- und Cloud-Lösungen von mehr als 7'500 Herstellern. Die Aktien von SoftwareONE (SWON) sind an der SIX Swiss Exchange notiert.
Unsere Mitarbeiter:innen sind unser größtes Kapital!
Deshalb unterstützen wir unsere Kolleg:innen, investieren in ihre Weiterbildung und fördern ihre professionelle Entwicklung. Work-Life-Harmony ist für uns ein zentrales Thema –wir streben nach einer optimalen Verknüpfung beider.
Unsere Core Values bilden unsere DNA - daher sollte sich jede/r Mitarbeiter:in auch mit diesen identifizieren können. Mitarbeiter:in der SoftwareONE sind bereit, die Extrameile zu gehen und unsere Zukunft intelligent und engagiert mitzugestalten. Denn wir stehen nie still auf der Suche nach den besten Lösungen und innovativsten Dienstleistungen. Wir konzentrieren uns jetzt und in Zukunft auf ein gemeinsames Ziel: Wir machen für unsere Kunden den Unterschied!
Und wir wachsen stetig. Daher freuen uns über neue Kolleg:innen in u.a. folgenden Bereichen: IT (Cloud, Engineering, Softwareentwicklung, Product Mangement, Agile Coaching...), Finance, Marketing, HR, Legal und Sales.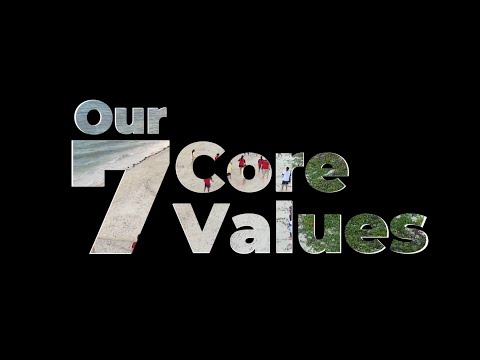 Publication date: 29-07-2022