Professional
SoftwareONE (Hybrid)
Global HR Project Manager (gn) - M&A - SoftwareONE
Leipzig

Please apply here on "OFFICEmitte.de" with the "Apply Now" link/button at the top right.

Job Function
Human Resources
Warum SoftwareONE?
SoftwareONE is a leading global provider of end-to-end software and cloud technology solutions, headquartered in Switzerland. With an IP and technology-driven service portfolio, it enables companies to holistically develop and implement their commercial, technology and digital strategies. This is achieved by modernizing applications and migrating critical workloads on public clouds, while simultaneously managing and optimizing related software and cloud assets and licensing. 
Global HR Project Manager (gn) M&A
pensum: full-time, perm
location: Europe
Das Aufgabengebiet
As Global HR Project Manager (gn) for our M&A projects you will run the HR integration of our newly acquired companies and support local HR in order to secure a sustainable and successful integration on all levels.
Core Responsibilities:
Support strategic, high priority, global M&A Integration projects across the HR Functions while ensuring effective and efficient execution.
Understand the as-is HR policies, tools, and processes of the acquired entity and execute a high-level plan aimed towards integrating the variant people, tools, and processes with the larger SoftwareONE policies, tools, and processes keeping the regional nuances in mind.
Diligently follow-up on the implementation status of integration actions defined in the due-diligence report.
Regularly monitor workstream progress, reporting status to management on progress, present comeback measures in case of deviations.
Kenntnisse und Fähigkeiten
Demonstrable experience as an Project Manager managing HR integration projects through the full lifecycle.
Excellent skills managing projects and stakeholders.
Strong business acumen to relate people data with business questions.
Experience in analyzing HR data and processes.
Project Management Certifications are definitely a plus, but not a requirement.
You are eager to learn and can quickly grasp the contractual underpinnings on diverse matters, cross functional in nature.
You should be highly organized and able to balance multiple objectives and priorities of concerned stakeholders – internal and external and find a common agreeable ground.
You have strong analytical skills.
Integration being a time bound activity, a strong sense of result orientation is important. You shall break the overall goal into subgoals to be achieved in near-term milestones and deliver same.
Impactful presentation skills and strong communication skills in order to being able to communicate on all levels.
Excellent English language skills (C1+), German or other language skills would be beneficial.
Das haben wir zu bieten
Lived corporate values for an appreciative and supportive working atmosphere
Modern technical equipment for flexible and location-independent working
An employee share and recommendation program
Free language lessons (also possible during working hours)
Further training support in the form of grants and special leave days
Individual offer of internal coaching and psychological counseling
Team events and company parties
Individual dress code 
and many more
* benefits may vary (depending on country)
Interessiert?
If yes, we are looking forward to receiving your application. Please use our online form to apply.
Not the right fit?
... you can still choose between two further options:
You submit your application here and together we have a look on other open jobs that might be a better match for you. 
You know someone you would like to recommend? Feel free to use our referral program: Send us the CV of your contact and receive a cash bonus if your referral is successful. (You can find more information about our program ConnectONE here).
Human Resources, Englisch, HR-Manager, Management, Manager, OFFICEmitte.de, Empfehlungsbund
This Job resp. positions as 'Global HR Project Manager (gn) - M&A' is vacant in following addresses: 04329 Leipzig in Sachsen.
Brief profile of SoftwareONE Deutschland GmbH
SoftwareONE mit Sitz in der Schweiz ist ein führender globaler Anbieter von End-to-End Software- und Cloud-Technologielösungen. Mit Kompetenzen entlang der gesamten Wertschöpfungskette ermöglichen wir es unseren Kunden, ihre kommerziellen, technologischen und digitalen Strategien ganzheitlich zu entwickeln und umzusetzen. Wir unterstützen bei der Modernisierung von Anwendungen und der Migration geschäftskritischer Workloads in Public Clouds und verwalten und optimieren gleichzeitig die zugehörigen Software- und Cloud-Bestände sowie deren Lizenzierung. Unsere Angebote sind über die eigenentwickelte digitale Plattform PyraCloud verbunden, die Kunden datenbasierte Informationen zur Verfügung stellt.
Mit rund 8'300 Mitarbeitenden und Vertriebs- und Dienstleistungskapazitäten in 90 Ländern bieten wir rund 65'000 Geschäftskunden Software- und Cloud-Lösungen von mehr als 7'500 Herstellern. Die Aktien von SoftwareONE (SWON) sind an der SIX Swiss Exchange notiert.
Unsere Mitarbeiter:innen sind unser größtes Kapital!
Deshalb unterstützen wir unsere Kolleg:innen, investieren in ihre Weiterbildung und fördern ihre professionelle Entwicklung. Work-Life-Harmony ist für uns ein zentrales Thema –wir streben nach einer optimalen Verknüpfung beider.
Unsere Core Values bilden unsere DNA - daher sollte sich jede/r Mitarbeiter:in auch mit diesen identifizieren können. Mitarbeiter:in der SoftwareONE sind bereit, die Extrameile zu gehen und unsere Zukunft intelligent und engagiert mitzugestalten. Denn wir stehen nie still auf der Suche nach den besten Lösungen und innovativsten Dienstleistungen. Wir konzentrieren uns jetzt und in Zukunft auf ein gemeinsames Ziel: Wir machen für unsere Kunden den Unterschied!
Und wir wachsen stetig. Daher freuen uns über neue Kolleg:innen in u.a. folgenden Bereichen: IT (Cloud, Engineering, Softwareentwicklung, Product Mangement, Agile Coaching...), Finance, Marketing, HR, Legal und Sales.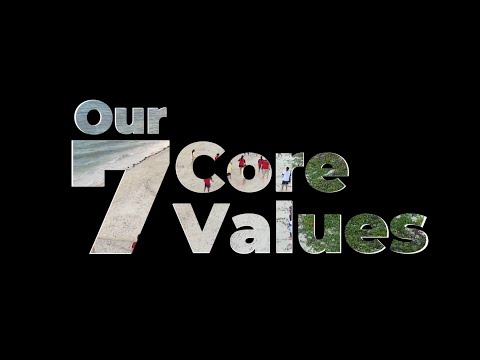 Spheres of competence
SAPtraineemanagementexpertAccountingprojectmanagementhumanresourcesmanagementcostumerconsultingproductmanagementauditingconsultingstudiesapprenticeshiphead ofsalesassistancemarketing
Job
Traineeships and apprenticeships

Working Student • SoftwareONE (Hybrid)
04-07-2022

Working Student • SoftwareONE (Hybrid)
19-07-2022
Publication date: 25-07-2022