Professional
Leipzig (Hybrid)
Part-time possible
Flexible hours
up to 30 days of vacation
Sales Assistant* Microsoft Dynamics 365 in Leipzig
Leipzig

Please apply here on "OFFICEmitte.de" with the "Apply Now" link/button at the top right.

Möchtest du in einer zukunftsorientierten Branche arbeiten, in der du deine bisherigen Erfahrungen im Bereich Software Sales sofort einsetzen kannst? Willst du Teil von einem der schnellst wachsenden Unternehmen im Bereich der Digitalisierung sein und einen wichtigen Beitrag dazu leisten, unser zukünftiges Wachstum zu sichern? Möchtest du in einer modernen Organisation arbeiten, in der flexibles Arbeiten selbstverständlich ist? Dann haben wir den richtigen Job für dich! Wir freuen uns auf deine Bewerbung!
#your mission
Unterstütze unser Sales-Team im gesamten Vertriebsprozess:

 Erstellung und Pflege diverser Dokumente und Präsentationen

Terminkoordination und -protokollierung

Pflege unseres CRM-Systems

Aktive Integration in die Fit-Gap-Analyse, inklusive Prozessbewertung und -optimierung

Kommunikation und Zusammenarbeit mit den Kunden

Repräsentiere die Interessen des Teams sowohl intern als auch extern
#yoursuperpowers
Du hast bereits Erfahrung in der Fashion-Branche inklusive Fashion-Prozesse

Du zeichnest dich durch deine sehr guten kommunikativen Fähigkeiten aus

Die Microsoft-Produkte (Outlook, Word und Excel) sind dir bekannt

Du bist ein wahres Organisationstalent
#beternasuperpowers
Deine Einarbeitung ist uns sehr wichtig – Mentoring-Partner sind für uns eine Selbstverständlichkeit

Ein motivierendes Arbeitsumfeld in einem internationalen Unternehmen

Moderne Arbeitsbedingungen – Arbeite wann und wo du möchtest

Spannende und herausfordernde Projekte mit verschiedenen Kunden

Fachliche und persönliche Weiterentwicklung
Management
, Vertrieb,
CRM
,
Sales
, Kommunikation,
Assistent
, Assistenz, Microsoft, Fashion, RETAIL, OFFICEmitte.de, Empfehlungsbund
This Job resp. positions as 'Sales Assistant* Microsoft Dynamics 365' is vacant in following addresses: 04288 Leipzig in Sachsen.
Brief profile of BE-terna GmbH
Unsere Projekte sind vielfältig - unser Team ist einzigartig! BE-terna zählt mit 1100 Mitarbeitern und 26 Standorten zu den größten europäischen Anbietern von Business-Lösungen. Mit Begeisterung für modernste Softwaretechnologien unterstützen wir unsere Kunden, einfacher und transparenter zu arbeiten. Wir bieten Gestaltungsmöglichkeiten in spannenden Projekten, in denen Teamarbeit großgeschrieben wird. Mehr zu uns und unserer Kultur findest du auf unserer Karriereseite.
Du hast den Kopf voller Ideen und willst etwas bewegen? Du suchst nach Herausforderungen im IT-Umfeld? Dann bist Du bei uns genau richtig! Wir bieten Gestaltungsmöglichkeiten in spannenden Projekten und eine offene und lebendige Unternehmenskultur, die zu Eigenverantwortung animiert und in der Teamarbeit großgeschrieben und gelebt wird. Es erwarten Dich attraktive Rahmenbedingungen, moderne Arbeits- und Kommunikationsräume, flexible Arbeitszeitmodelle sowie erstklassige Weiterbildungsmöglichkeiten – denn wir möchten mit Dir wachsen!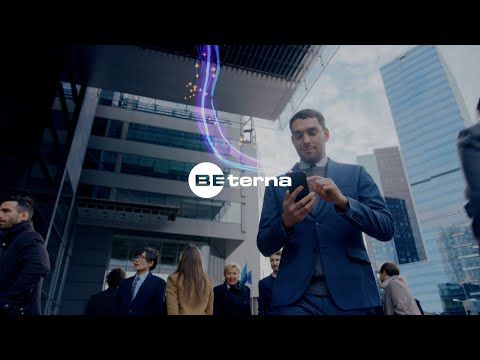 Spheres of competence
apprenticeshipcostumerconsultinghumanresourcesmanagementmanagementexpertmarketingstudiesassistancesalesprojectmanagementproductmanagementconsulting
Job
Traineeships and apprenticeships

Working Student • Leipzig (Hybrid) • Part-time • Flexible hours • up to 30 days of vacation
Yesterday
Publication date: 24-01-2023