Professional
Remote
Transformation & Adoption Lead (gn) Modern Operations (Home-Office)
Leipzig, Erfurt, and Magdeburg

Please apply here on "OFFICEmitte.de" with the "Apply Now" link/button at the top right.

Job Function
Procurement & Operations
Warum SoftwareONE?
At SoftwareONE, we pride ourselves on continuous evolution. We're searching for a highly-skilled 
Transformation & Adoption Lead (gn) Modern Operations 
full-time| perm | location: DACH or EMEA | start: immediately
As part of our journey towards operational excellence we are looking for a Transformation & Adoption Lead Modern Operations within the newly founded Software&Cloud Design team.
In her or his role, the Transformation and Adoption lead will have a key focus on the continued transformation of our business operational model to latest standards and monitor that these standards are also implemented. This encompasses a broad spectrum of activities such as assistance with process understanding and design, coordination of UAT and alignment with our departments and subsidiaries when it comes to rollout and adherence to standards post roll-out.
Das Aufgabengebiet
Identification, design, development and implementation of processes & services based on new or existing business requirements
Coordination of UAT Testing, Training & Enablement and Implementation for new processes and tools
Monitor program changes and enable service centers (on-site!) as well as subsidiaries to implement required changes related to processes and sales strategy
Implementation of globally standardized business metrics with clear measurements and ownership for the relevant delivery processes
Deliver Trainings and provide feedback/advise on exceptions/complex/strategic cases where needed
Kenntnisse und Fähigkeiten
Out of the box thinker but «down to the box» designer
Strong interest in mapping down processes and improving tools and overall experience for all parties in the process
Strong knowledge around at least one of our strategic vendors, preferably active in Cloud
Ability to work independently on task within deadlines, but also a team player that loves to connect with all sides of the business to gather requirements
Understanding of the SWO business model
Experience 2 years or more
Ability to travel and attend workshops
Fluent in English, German skills would be a nice to have
Knowledge of Visio /Bizaghi of advantage
Das haben wir zu bieten
What we have to offer 
Lived corporate values for an appreciative and supportive working atmosphere
Modern technical equipment for flexible and location-independent working
An employee share and recommendation program
Free language lessons (also possible during working hours)
Further training support in the form of grants and special leave days
Individual offer of internal coaching and psychological counseling
Team events and company parties
Individual dress code 
and many more
* benefits may vary (depending on country)
Interessiert?
Interested?
If yes, we are looking forward to receiving your application. Please use our online form to apply.
Not the right fit, but...
... you can still choose between two further options:
You submit your application here and together we have a look on other open jobs that might be a better match for you. 
You know someone you would like to recommend? Feel free to use our referral program: Send us the CV of your contact and receive a cash bonus if your referral is successful. (You can find more information about our program ConnectONE here).
Procurement Operations, Englisch, OFFICEmitte.de, Empfehlungsbund
Open to applicants from the following countries for full remote employment:
Germany
Brief profile of SoftwareONE Deutschland GmbH
SoftwareONE mit Sitz in der Schweiz ist ein führender globaler Anbieter von End-to-End Software- und Cloud-Technologielösungen. Mit Kompetenzen entlang der gesamten Wertschöpfungskette ermöglichen wir es unseren Kunden, ihre kommerziellen, technologischen und digitalen Strategien ganzheitlich zu entwickeln und umzusetzen. Wir unterstützen bei der Modernisierung von Anwendungen und der Migration geschäftskritischer Workloads in Public Clouds und verwalten und optimieren gleichzeitig die zugehörigen Software- und Cloud-Bestände sowie deren Lizenzierung. Unsere Angebote sind über die eigenentwickelte digitale Plattform PyraCloud verbunden, die Kunden datenbasierte Informationen zur Verfügung stellt.
Mit rund 8'300 Mitarbeitenden und Vertriebs- und Dienstleistungskapazitäten in 90 Ländern bieten wir rund 65'000 Geschäftskunden Software- und Cloud-Lösungen von mehr als 7'500 Herstellern. Die Aktien von SoftwareONE (SWON) sind an der SIX Swiss Exchange notiert.
Unsere Mitarbeiter:innen sind unser größtes Kapital!
Deshalb unterstützen wir unsere Kolleg:innen, investieren in ihre Weiterbildung und fördern ihre professionelle Entwicklung. Work-Life-Harmony ist für uns ein zentrales Thema –wir streben nach einer optimalen Verknüpfung beider.
Unsere Core Values bilden unsere DNA - daher sollte sich jede/r Mitarbeiter:in auch mit diesen identifizieren können. Mitarbeiter:in der SoftwareONE sind bereit, die Extrameile zu gehen und unsere Zukunft intelligent und engagiert mitzugestalten. Denn wir stehen nie still auf der Suche nach den besten Lösungen und innovativsten Dienstleistungen. Wir konzentrieren uns jetzt und in Zukunft auf ein gemeinsames Ziel: Wir machen für unsere Kunden den Unterschied!
Und wir wachsen stetig. Daher freuen uns über neue Kolleg:innen in u.a. folgenden Bereichen: IT (Cloud, Engineering, Softwareentwicklung, Product Mangement, Agile Coaching...), Finance, Marketing, HR, Legal und Sales.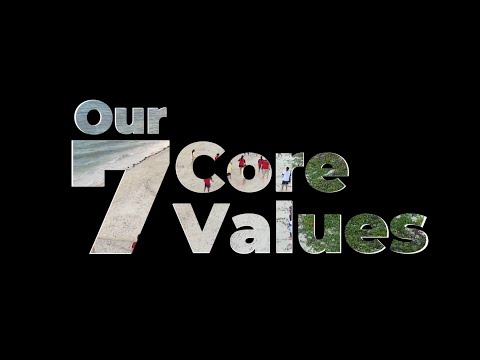 Spheres of competence
SAPtraineemanagementexpertAccountingprojectmanagementhumanresourcesmanagementcostumerconsultingproductmanagementauditingconsultingstudiesapprenticeshiphead ofsalesassistancemarketing
Job
Traineeships and apprenticeships

Working Student • SoftwareONE (Hybrid)
04-07-2022

Working Student • SoftwareONE (Hybrid)
19-07-2022
Publication date: 14-10-2022