Working Student
Halle (Saale) (Hybrid)
Part-time possible
Flexible hours
up to 30 days of vacation
Werkstudent Einkauf (w/m/d) – Technology Scale-up in Halle (Saale) and Leipzig
Halle (Saale) and Leipzig

Please apply here on "OFFICEmitte.de" with the "Apply Now" link/button at the top right.

Die TWINNER© Group bietet eine Stelle als Werkstudent Einkauf (w/m/d) für unser Purchase Department mit Sitz in Halle (Saale) und Leipzig. Die Arbeitszeit beträgt 20 Stunden, die nach Bedarf in Office Präsenz und Homeoffice aufgeteilt werden. In Absprache und nach Bedarf kann die Arbeitszeit in der vorlesungsfreien Zeit erhöht werden.
TWINNER© ist ein stark disruptives Automotive-Startup. TWINNER© produziert digitale Twinns© von Fahrzeugen. Die Qualität ist bahnbrechend, sodass Entscheidungen getroffen werden können, ohne das Auto jemals physisch gesehen zu haben. Dies umfasst den Handel, die Versicherung, die Finanzierung, die Inspektion, die Bewertung und den Umzug von Autos. TWINNER© bringt Transparenz und Vertrauen in Autotransaktionen. Dies verändert die Mechanik der gesamten Branche. Wir sind weithin als führender Branchen Disruptor anerkannt (z. B. von PWC, Digital Insurance Agenda, Deutsches Fernsehen Galileo (Pro7), Autobild). Zu unseren Kunden zählen weltweit bekannte Marken aus dem Automobil-Ökosystem sowie Händler, OEMs, Marktplätze usw. Wir sind europaweit tätig und expandieren ins Ausland.
Die TWINNER© Gruppe besteht aus über 100 Teammitgliedern in vier Büros (Halle/Saale, Leipzig, Berlin, Budapest). Wie in jedem modernen Technologieunternehmen findest Du ein leistungsfähiges, ehrgeiziges und dynamisches Arbeitsumfeld.
Wir bieten Dir
Interessante Aufgaben und ständiges Lernen im Bereich Einkauf / Beschaffung in einem international ausgerichteten Unternehmen auf Wachstumskurs
Vereinbarkeit von Studium und Praxistätigkeit
In unserem Scale-up bekommst du die Chance, Prozesse mitzugestalten und praktische Erfahrungen zu sammeln
Ein modern ausgestatteter Arbeitsplatz mit Homeoffice Option
Wir bieten verschiedene Benefits wie bspw. abteilungsübergreifende Weiterbildungsprogramme (Peer-Learning), Sprachtraining via Babbel, Teamevents u.v.m.
Ankommen im Unternehmen: ein Onboarding-Plan mit schrittweiser Einarbeitung, hilfreichen Tools und ein/e Mentor/in erleichtern Dir den Einstieg bei uns
Deine Aufgaben
Unterstützung unseres Einkaufsteams bei den täglichen Aufgaben und Prozessen
Erstellen und Versenden von Angebotsanfragen und Bestellungen
Bearbeitung von Auftragsbestätigungen
Überwachung der Liefertermine
Datenpflege im Bestellmanagement-System
Das bringst Du mit
Immatrikulation in einem wirtschaftswissenschaftlichen oder technischen Studium
Interesse an Bestellmanagement-Systemen und Supply Chain
Idealerweise erste praktische Erfahrungen im Bereich Einkauf / Beschaffung / Supply Chain
Sehr gute Kommunikationsfähigkeiten in Deutsch und Englisch
Sicherer Umgang mit MS Office
Wenn Du Interesse an TWINNER hast, dann melde Dich gern und sende Deinen CV per Mail, xing or Linkedin. Du hast noch Fragen zum Job? Kontaktiere uns einfach unter:
Annett Schmidt
Senior Executive Recruiting Manager
+49 172 6330 513
www.twinner.com
https://business.twinner.com/de/unternehmen/jobs-und-karriere/
Management, Einkauf, E-Commerce, Beschaffung, Werkstudent/in, Purchase, Order Management, Englisch, Deutsch, Supply Chain, OFFICEmitte.de, Empfehlungsbund
This Internship resp. apprenticeship as 'Werkstudent Einkauf (w/m/d) – Technology Scale-up' is vacant in following addresses: 06112 Halle (Saale) bei/in Saalekreis in Sachsen-Anhalt and 04179 Leipzig in Sachsen.
Brief profile of Twinner
Twinner© is a deeply disruptive automotive startup. Twinner© produces Digital Twinns© of cars. The quality is truly game changing that decisions can be made without ever physically seeing the car. This includes trading, insuring, financing, inspecting, valuating and moving cars. Twinner© brings transparency and trust to automotive transactions. This changes the mechanics of the entire industry. We are widely recognized as a leading industry disruptor (e.g. by PriceWaterhouseCoopers, Digital Insurance Agenda, German TV Galileo (Pro7), Autobild).  
Our clients include globally known brands from the automotive ecosystem like dealers, OEMs, marketplaces etc. We are operating in Europe and are expanding abroad. The Twinner© Group consists of over 150 team members in 4 offices (Halle/Saale, Leipzig, Berlin, Budapest). As in any modern technology company you will find an empowering, ambitious and dynamic work environment.  
Wir sind immer auf der Suche nach Talenten, die die Zukunft der Automobilbranche mitgestalten wollen und Digitalisierung leben. Jeder Mitarbeiter:in kann bei uns eigene Ideen ins Unternehmen und in Prozesse einbringen. Du hast Fragen zum Unternehmen und zu den ausgeschriebenen Positionen? Kontaktiere uns einfach. Bei Interesse freuen wir uns über Deinen Lebenslauf.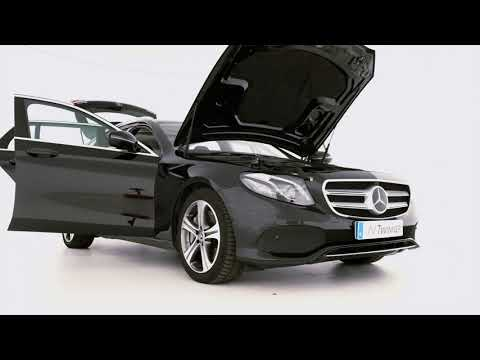 Publication date: 23-01-2023