Professional
SoftwareONE (Hybrid)
Data Protection Counsel (gn) Germany - SoftwareONE
Leipzig

Please apply here on "OFFICEmitte.de" with the "Apply Now" link/button at the top right.

Job Function
Legal
Warum SoftwareONE?
SoftwareONE is a leading global provider of end-to-end software and cloud technology solutions, headquartered in Switzerland. 
With around 8,900 employees and sales and service delivery capabilities in 90 countries, SoftwareONE provides around 65,000 business customers with software and cloud solutions from over 7,500 publishers. 
Data Protection Counsel (gn)
contract: permanent | start date: asap | location: DACH | pensum: 100%
Das Aufgabengebiet
Roles & Responsibilities:

Support the data privacy team at SoftwareOne
Advise on complex legal data protection matters
Accompanying audits, RFx and data protection incidents
Connect Group Privacy teams across a number of data privacy and other relevant laws
Assisting with PIAs, LIAs and Privacy by Design assessments
Contribute to and support data protection training and programs
Monitor and respond to developments in privacy and information security from a global perspective and with a focus on GDPR (i.e. new laws, regulations, important judgements, regulatory guidance, etc.)
Support with ESG-project of SoftwareONE
Managing global Data Protection SharePoint
 
Kenntnisse und Fähigkeiten
What we need to see from you:

Qualified lawyer qualified to practice law in at least one European jurisdiction
2-5 years of relevant legal/privacy experience, including at a law firm or prior in-house experience (commercial law or regulatory experience will be considered) in Europe
Experience in, and a strong passion for technology, big data, data governance and data privacy, preferably having experience in a tech company
Good knowledge of data privacy and cybersecurity laws, especially in EU
Ability to work independently from intake through execution
Attention on detail but also strong multitasking, excellent problem solving
Fluent in English and an additional language
Based in Europe
Das haben wir zu bieten
What we have to offer (only for Germany | for other countries it differs)
A career with a future-proof company with a unique corporate culture
The option to work from home
Take advantage of our sports offers or ride your Job Bike to work
Free English lessons during working hours
A wide range of training and development opportunities
We trust you - our working hours are flexible and not recorded!
A work-life balance with 30 days' holiday and the option of a sabbatical
With our employee share and referral scheme, you benefit from our success
No dress code - wear what you feel comfortable in!
Get discounts on corporate benefits!
Interessiert?
Have we piqued your interest? 
If yes, we are looking forward to receiving your compelling application documents, including information on your availability (starting date) and salary expectations. Please use our online form to apply. If you any questions you can send me an email to sven.kaufmann@softwareone.com
Schlagworte: Data Protection Counsel, Legal, DACH, BENELUX, Nordics, Datenschutz
#LI-SVEN
Legal, office, Data Protection Counsel, DACH, Benelux, Nordics, Datenschutz, Englisch, OFFICEmitte.de, Empfehlungsbund
This Job resp. positions as 'Data Protection Counsel (gn) Germany' is vacant in following addresses: 04329 Leipzig in Sachsen.
Brief profile of SoftwareONE Deutschland GmbH
SoftwareONE mit Sitz in der Schweiz ist ein führender globaler Anbieter von End-to-End Software- und Cloud-Technologielösungen. Mit Kompetenzen entlang der gesamten Wertschöpfungskette ermöglichen wir es unseren Kunden, ihre kommerziellen, technologischen und digitalen Strategien ganzheitlich zu entwickeln und umzusetzen. Wir unterstützen bei der Modernisierung von Anwendungen und der Migration geschäftskritischer Workloads in Public Clouds und verwalten und optimieren gleichzeitig die zugehörigen Software- und Cloud-Bestände sowie deren Lizenzierung. Unsere Angebote sind über die eigenentwickelte digitale Plattform PyraCloud verbunden, die Kunden datenbasierte Informationen zur Verfügung stellt.
Mit rund 8'300 Mitarbeitenden und Vertriebs- und Dienstleistungskapazitäten in 90 Ländern bieten wir rund 65'000 Geschäftskunden Software- und Cloud-Lösungen von mehr als 7'500 Herstellern. Die Aktien von SoftwareONE (SWON) sind an der SIX Swiss Exchange notiert.
Unsere Mitarbeiter:innen sind unser größtes Kapital!
Deshalb unterstützen wir unsere Kolleg:innen, investieren in ihre Weiterbildung und fördern ihre professionelle Entwicklung. Work-Life-Harmony ist für uns ein zentrales Thema –wir streben nach einer optimalen Verknüpfung beider.
Unsere Core Values bilden unsere DNA - daher sollte sich jede/r Mitarbeiter:in auch mit diesen identifizieren können. Mitarbeiter:in der SoftwareONE sind bereit, die Extrameile zu gehen und unsere Zukunft intelligent und engagiert mitzugestalten. Denn wir stehen nie still auf der Suche nach den besten Lösungen und innovativsten Dienstleistungen. Wir konzentrieren uns jetzt und in Zukunft auf ein gemeinsames Ziel: Wir machen für unsere Kunden den Unterschied!
Und wir wachsen stetig. Daher freuen uns über neue Kolleg:innen in u.a. folgenden Bereichen: IT (Cloud, Engineering, Softwareentwicklung, Product Mangement, Agile Coaching...), Finance, Marketing, HR, Legal und Sales.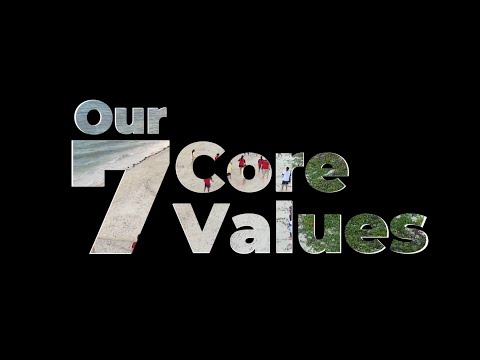 Publication date: 06-03-2023