Netzwerktreffen Personal am 16. September – Arbeitgeberattraktivität und Mitarbeiterbindung
Mon, 12 Aug 2019 12:07:39 +0200
MAS Partners, KOCMOC und die Prozesspsychologen wollten es genau wissen und haben in der MAS Mitarbeiterstudie Mitteldeutschland die Themen Arbeitgeberattraktivität, Mitarbeiterbindung und -gewinnung näher beleuchtet.
Auf dem Netzwerktreffen Personal am 16. September in Leipzig erfahren Sie von den Initiatoren der Studie, was Menschen mit ihrer Arbeit verbindet, was sie begeistert und was sie zum Wechseln antreibt.
Wir zeigen Ihnen, was Sie brauchen, um auch Ihre Arbeitgebermarke zu stärken und dadurch wichtige Mitarbeiter zu binden – und neue Mitarbeiter zu gewinnen.
! Das Netzwerktreffen findet in den kreativ-inspirierenden Räumen der KOCMOC.net-Villa am Marienplatz statt.
Datum: 16. September 2019
Thema: Arbeitgeberattraktivität und Mitarbeiterbindung – Daten und Erkenntnisse für den Aufbau einer glaubwürdigen und wirksamen Arbeitgebermarke
Ort: MAS Partners (Marienplatz 1, 04103 Leipzig)
Experten: Stefan Bischoff und Helen Joas (MAS PARTNERS), Kay Krause (KOCMOC.NET GmbH), Susanne Schubert (Prozesspsychologen) 
Wir danken MAS Partners und KOCMOC für die Gastfreundschaft!
Ablauf:
ab 18.00 Uhr Einlass
18.30 Uhr Begrüßung, Impuls & Vorstellung der Studie, Gesprächsrunde
19.30 Uhr Erfahrungsaustausch beim Imbiss
20.30 Uhr Ende offizieller Teil
Sie interessieren sich für eine Teilnahme, aber haben keine persönliche Einladung zum Netzwerktreffen erhalten? Senden Sie uns gern eine Anfrage an: kontakt@netzwerktreffen-personal.de
Link Überblick Netzwerktreffen Personal
Link Rückblick Netzwerktreffen Personal 1 – 14
---
Other current blog posts of the organization
Leipziger Personalforum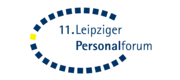 Auf dem Leipziger Personalforum, das am 7. November 2019 zum 11. Mal stattfindet, werden neue Entwicklungen, Ideen und Praxisbeispiele für eine erfolgreiche Personalarbeit vorgestellt und Führungskräfte mittelständischer Unternehmen und Personalexperten zum Erfahrungsaustausch zusammengebracht. Das Leipziger Personalforum ist eine gemeinsame Veranstaltung der IHK zu Leipzig und dem Unternehmerverband Sachsen in Zusammenarbeit mit der ZAW Leipzig GmbH und der Agentur gala royale – special events (Konzeption und Projektkoordination).