Netzwerktreffen PERSONAL am 28.10. in Leipzig
Sat, 17 Oct 2020 16:30:05 +0200
Nach der langen corona-bedingten Pause freuen wir uns sehr, vor dem Leipziger Personalforum (5.11.2020) noch einmal zu einem Treffen in kleinerer Runde einzuladen.
Am 28. Oktober 2020 wollen wir uns auf dem Netzwerktreffen PERSONAL gemeinsam zum Thema "Qualifizierungschancengesetz – fit für die Arbeitswelt 4.0" austauschen.
Die Qualifizierungsoffensive der Bundesagentur für Arbeit eröffnet Unternehmen neue Chancen, sich für die Arbeitswelt 4.0 zu stärken und die Mitarbeiterzufriedenheit zu erhöhen.
Was steckt dahinter? Wirtschaftsexperten prognostizieren zukünftig rapide Veränderungen des Arbeitsmarktes durch Digitalisierung und Automatisierung. Mit der Qualifizierungsoffensive können sich Unternehmen für diesen Strukturwandel rüsten. Angestellte erhalten nun erweiterte Möglichkeiten, im Job an einer geförderten Weiterbildung oder Umschulung teilzunehmen. Unternehmen werden durch finanzielle Hilfen darin bestärkt, nachhaltig in ihre Mitarbeiterinnen und Mitarbeiter zu investieren.
Wir freuen uns sehr auf dieses erste Treffen nach so langer Zeit und laden Sie als Personaler und Personalexperten herzlich ein. Freuen Sie sich auf viele angeregte Gespräche, einen intensiven Austausch sowie alte und neue Kontakte.
Wir sagen herzlich Dank an die WBS Gruppe für die Einladung und Gastfreundschaft!
Netzwerktreffen Personal im Oktober: "Qualifizierungschancengesetz – fit für die Arbeitswelt 4.0"
Datum: 28. Oktober 2020
Impuls:  Michael Heinig & Stephanie Kühn (WBS GRUPPE)
Beginn: 18.30 Uhr (Einlaß ab 18.00 Uhr)
Ort: WBS TRAINING AG, Brühl 65, 04109 Leipzig
Bitte beachten Sie, daß die Teilnehmerzahl auf 20 Personen begrenzt ist.
Ablauf:
18.00 Uhr
Empfang
18.30 Uhr
Begrüßung
Maria Sharichin (Netzwerktreffen PERSONAL) und Stephanie Kühn (WBS Gruppe) 18.45 Uhr
Keynote:
"Qualifizierungschancengesetz – Wissenswertes rund um geförderte Weiterbildung für Mitarbeitende und Unternehmen" Michael Heinig & Stephanie Kühn (WBS Gruppe) 19.15 Uhr
Fragerunde und Diskussion
ab 19.45 Uhr
Networking
& Fingerfood SPEZIAL: Werden Sie selbst aktiv! Entdecken Sie mit Ihrem Avatar das
Online-Lernformat "WBS LearnSpace 3D"
und treffen Sie die WBS-Gruppe virtuell in 3D.
Für Ihre Anmeldung zum Netzwerktreffen PERSONAL oder bei Fragen senden Sie gern eine Mail an Maria Sharichin.
---
Other current blog posts of the organization
Leipziger Personalforum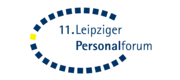 Auf dem Leipziger Personalforum, das am 7. November 2019 zum 11. Mal stattfindet, werden neue Entwicklungen, Ideen und Praxisbeispiele für eine erfolgreiche Personalarbeit vorgestellt und Führungskräfte mittelständischer Unternehmen und Personalexperten zum Erfahrungsaustausch zusammengebracht. Das Leipziger Personalforum ist eine gemeinsame Veranstaltung der IHK zu Leipzig und dem Unternehmerverband Sachsen in Zusammenarbeit mit der ZAW Leipzig GmbH und der Agentur gala royale – special events (Konzeption und Projektkoordination).