Netzwerktreffen PERSONAL am 30.1."Den Wandel gestalten – Unternehmen und Mitarbeiter für die Digitalisierung befähigen"
Tue, 03 Jan 2023 21:52:05 +0100
Am 30. Januar 2023 werden wir mit den Netzwerktreffen PERSONAL in das neue Jahr starten und zukünftig wieder monatlich zum Netzwerken unter Personalern und HR-Experten in Leipzig einladen. Zum Auftakt wollen wir uns austauschen zum Thema "Den Wandel gestalten – Unternehmen und Mitarbeiter für die Digitalisierung befähigen".
Wir freuen uns sehr, daß wir als Referenten, Ideengeber und Diskussionspartner Stephan Preuss gewinnen konnten.
Hier die Details: (Geschrieben im "Veranstaltungs-DU")
Experte, Referent, Ideengeber und Diskussionspartner:
Stephan Preuss ist digitaler Forscher, Fachautor ("Software planen, die Nutzer lieben"), Keynote Speaker, Start-up-Mentor und digitaler Entrepreneur. 2006 gründete er die erste Usability-Agentur in Leipzig und 2015 die prämierte Unternehmensberatung QUANTIC Digital. Seit 2021 ist er Gründer und Geschäftsführer des Start-ups Get OPTIMO mit Sitz in Leipzig
Unser Treffpunkt:
Für unser Treffen am 30. Januar stellt uns die Kanzlei PETERSEN HARDRATH PRUGGMAYER ihre Räume in der Leipziger Innenstadt zur Verfügung. Ihr findet sie im Merkur-Haus in der Petersstraße 50 (Eingang erfolgt über die Markgrafenstraße 2). Wir sagen herzlich Dank für die Gastfreundschaft!
Der Teilnehmerbeitrag:
Ihr zahlt für das Netzwerktreffen nach Eurer Anmeldung einen Beitrag von 25,00 EURO netto. Ihr bekommt dafür vorab eine Rechnung. Die Anmeldung ist ab sofort möglich.
Was: Netzwerktreffen PERSONAL
Wann: Montag, 30. Januar 2023 um 18 Uhr
Wo: Kanzlei PETERSEN HARDRATH PRUGGMAYER (Petersstraße 50, 04109 Leipzig)
Ablauf:
ab 17.30 Uhr: Einlaß & Networking
18.00 Uhr: Begrüßung
Impulsvortrag und moderierte Disskussion
19.45 Uhr: Ende offizieller Teil / Wechsel in den nahegelegenen Ratskeller (am Burgplatz, 3 Minuten zu Fuß entfernt)
optional: 20.00 Uhr: Erfahrungsaustausch und Netzwerken beim Abendessen (á la carte, Selbstzahler)
Meldet Euch jetzt an, wir freuen uns sehr auf Euch.
Eure Maria
Stephan Preuss
---
Other current blog posts of the organization
Leipziger Personalforum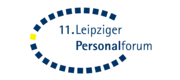 Auf dem Leipziger Personalforum, das am 7. November 2019 zum 11. Mal stattfindet, werden neue Entwicklungen, Ideen und Praxisbeispiele für eine erfolgreiche Personalarbeit vorgestellt und Führungskräfte mittelständischer Unternehmen und Personalexperten zum Erfahrungsaustausch zusammengebracht. Das Leipziger Personalforum ist eine gemeinsame Veranstaltung der IHK zu Leipzig und dem Unternehmerverband Sachsen in Zusammenarbeit mit der ZAW Leipzig GmbH und der Agentur gala royale – special events (Konzeption und Projektkoordination).