We cooperate with the community OFFICEmitte.de to increase the visibility of the FOM Hochschule für Oekonomie & Management as a provider of part-time bachelor's and master's degree programs. Together with the partners of OFFICEmitte.de we would like to contribute to bind specialists and executives for the region of Central Germany.

FOM Hochschule für Oekonomie & Management gemeinnützige GmbH, Hochschulstudienzentrum Leipzig
Leipzig is considered the cradle of German business administration. In this tradition-rich environment, FOM represents a modern alternative of further education with its concept accompanying vocational training and education.Leipzig is one of the youngest university study centers of FOM. It was founded in 2008 and offers its students very good learning conditions: They come together in small groups and benefit optimally from the know-how of their lecturers as well as the experience of their fellow students.
Talents wanted and opportunities
The business studies program at FOM leads you to the sought-after university degree and prepares you specifically for the academic requirements in your profession as well as very specifically for management or leadership tasks. Due to FOM's part-time concept, working people and trainees can also complete this degree without interrupting their professional activities. Students study in the evenings and at weekends. The following courses of study are offered in Leipzig:
Bachelor of Arts (B.A.)
Business Administration

International Management

Tax Law
Bachelor of Laws (LL.B.)
Bachelor of Science (B.Sc.)
Business Information Systems
Master of Science (M.Sc.) in the specializations
Finance & Accounting

Human Resource Management

Sales Management
Master of Business Administration (MBA)
Master of Arts (M.A.)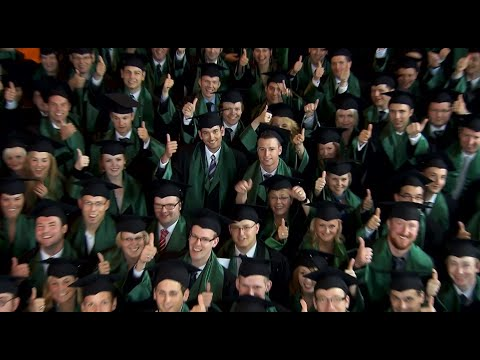 Internships and apprenticeships